Country
India
Population
1.324 billion
Energy Access
79.2%
People Without Electricity
240,000,000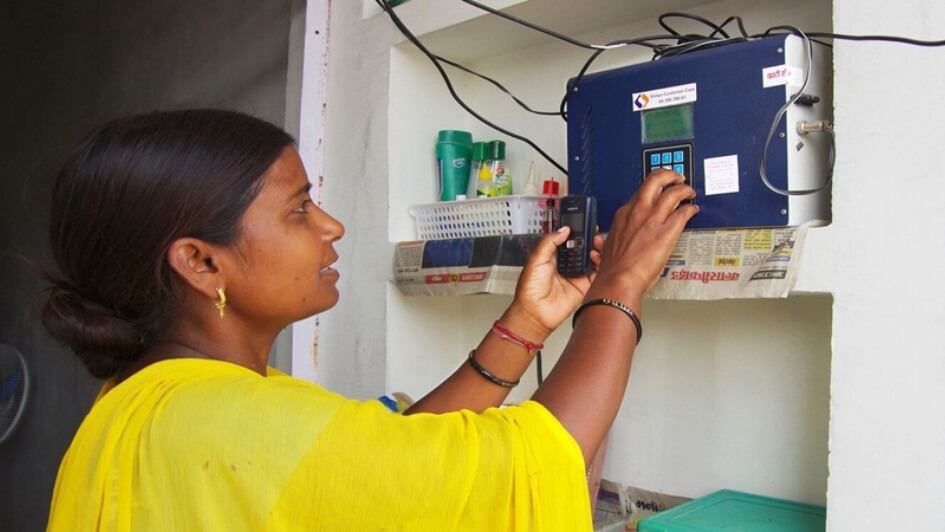 Behind the Washington Post Headline: The Untold Success of India's Mini-Grid Solar Revolution
In a recent article by the Washington Post titled "India joins rush to renewables, but its rural solar systems fall off grid", the tone suggests that India's efforts in harnessing solar energy, particularly through mini-grids, might be falling short. This perspective, while highlighting certain challenges, overlooks the broader picture and does not provide a comprehensive depiction of the adoption of mini-grid solar technology in India.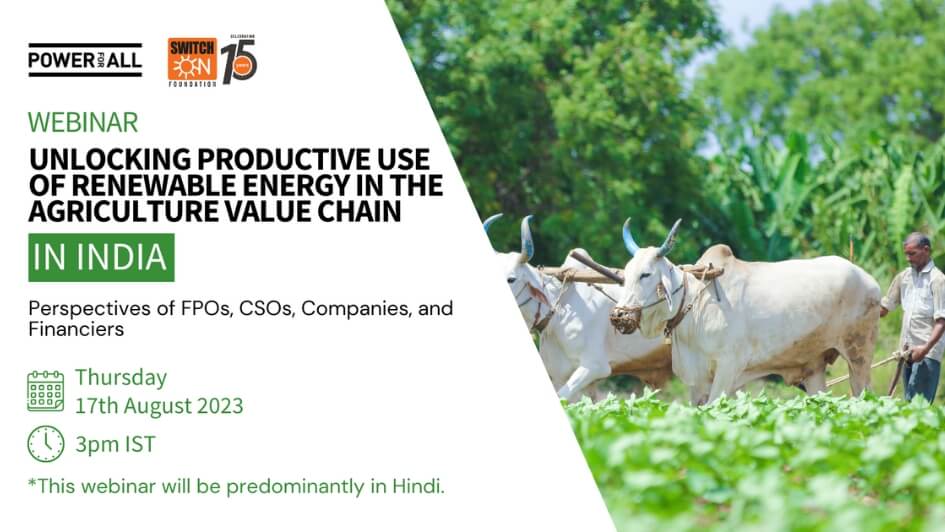 Unlocking Productive Use of Renewable Energy in the Agriculture Value Chain in India
This webinar will bring progressive farmers from different regions of Jharkhand who have successfully adopted DRE technologies for improving their agriculture production and also be a platform of learning and awareness building to many other farmers who would joining in virtually to understand the technological, financial and practical aspects of these technologies.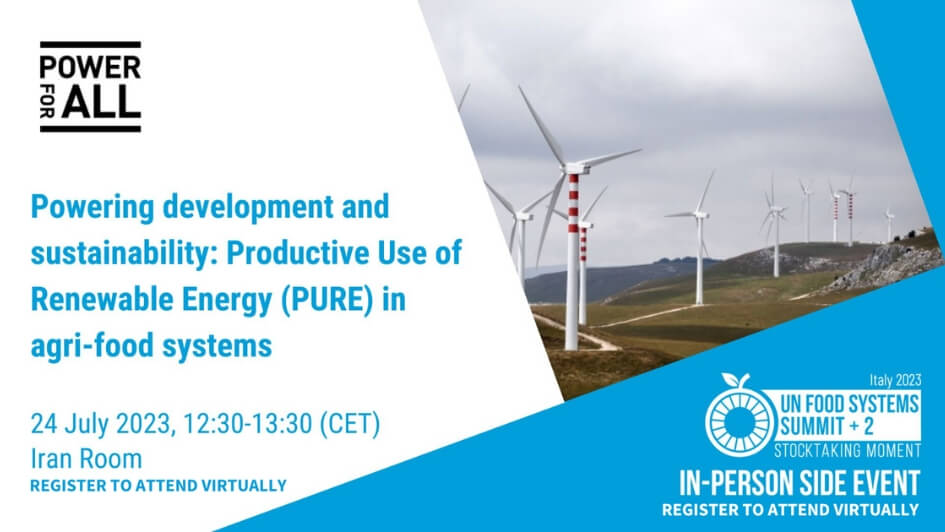 Campaign Updates: June 2023
In Ethiopia, Power For All has entered into a pivotal partnership with the Ethiopian Solar Energy Development Association (ESEDA). As part of this collaboration, Power For All is set to provide Technical Assistance to revise the customs handbook that was initially developed by ACE-TAF two years ago.
Power for All
in India
Through its Saubhagya initiative, India currently is at 99.99% electrification with only 18,734 households without electricity. However, the quality and reliability of electricity access remains an issue, as does the long-term sustainability of the largely grid-based approach. Power for All's work in India is focused on building a powerful, evidence-based narrative for the country's decentralized renewable energy (DRE) sector, to spotlight its critical role in not only providing quality, fiscally responsible and customer-centric 24/7 electricity services to India's rural poor, but improving livelihoods and generating economic activity and employment.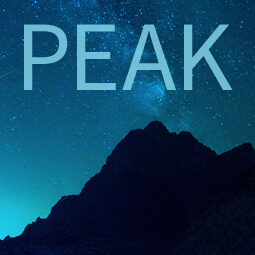 Platform for Energy Access Knowledge
Explore the best energy access idata and thinking with PEAK, our powerful interactive information exchange platform.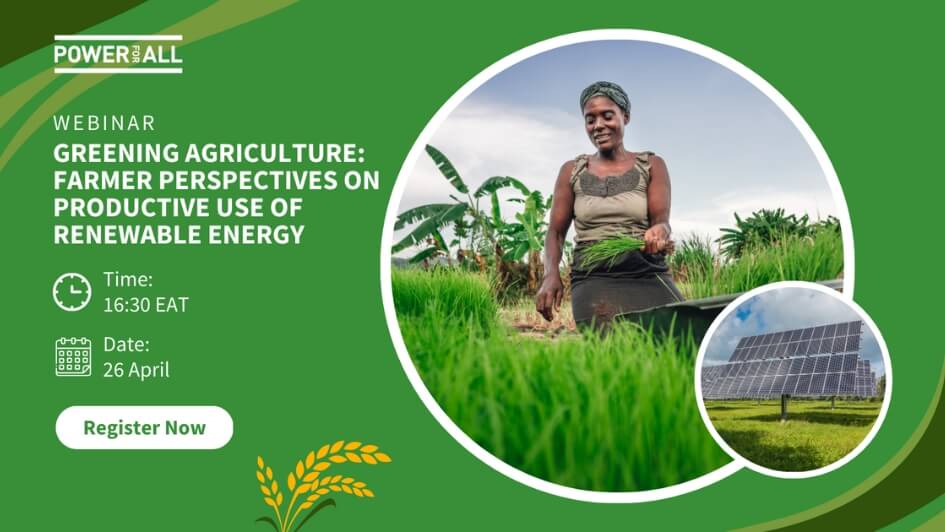 Campaign Updates: April and May 2023
In our ongoing mission to promote renewable energy and drive sustainable development, we have been working diligently across several fronts.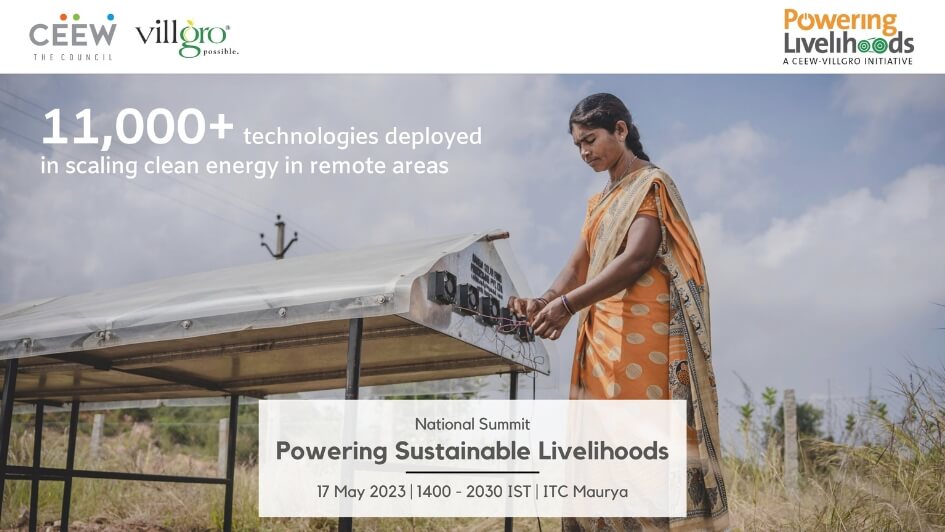 Powering Sustainable Livelihoods: India's Summit on Harnessing Decentralized Energy for Rural Development
Our partner the Council on Energy Environment and Water (CEEW), along with Villgro, hosted an event focused on showcasing the impact of Decentralized Renewable Energy (DRE) on rural livelihoods in India.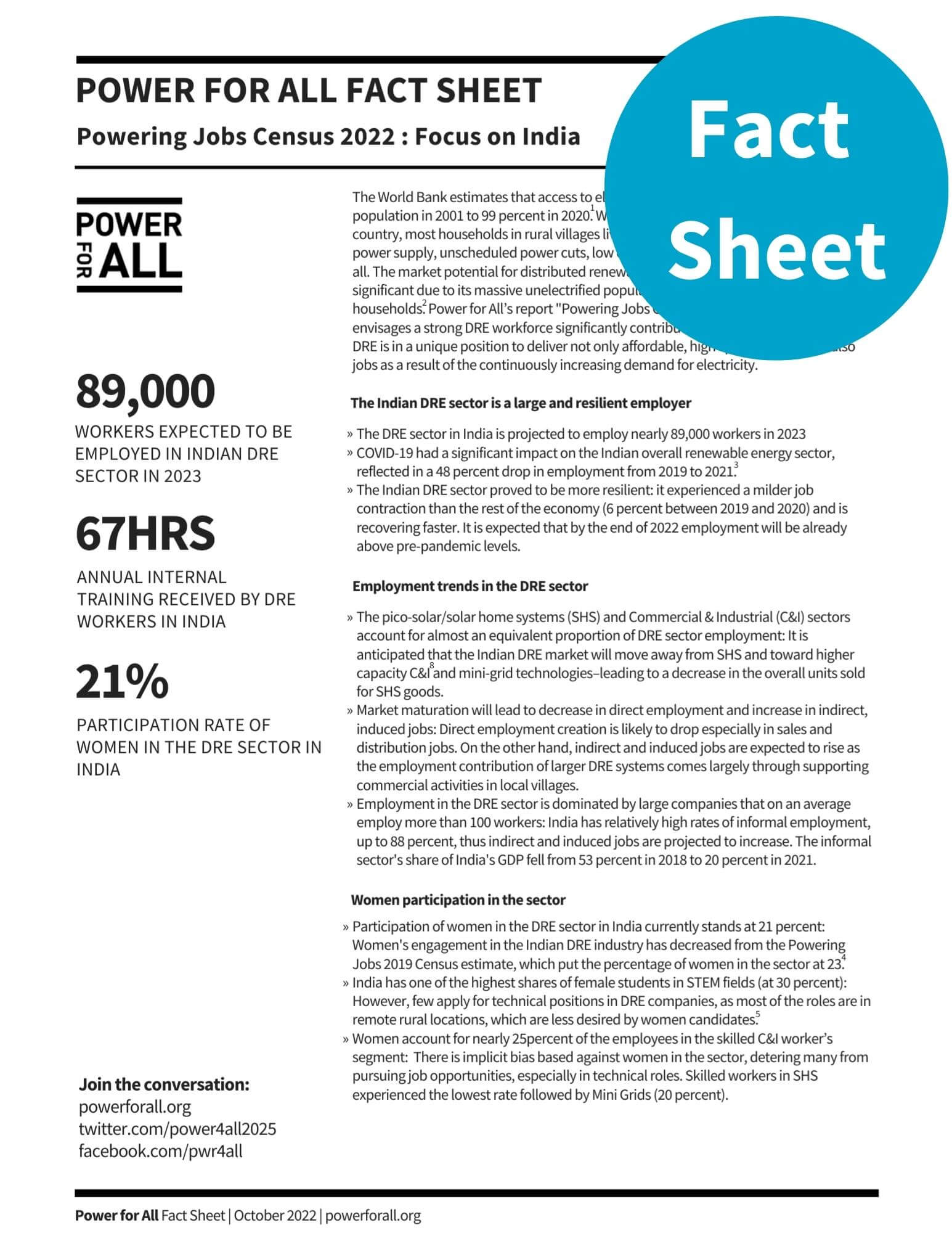 Fact Sheet: Powering Jobs Census 2022: Focus on India
Power for All's report "Powering Jobs Census 2022: Focus on India'' envisages a strong decentralized renewable energy (DRE) workforce significantly contributing to India's energy transition.