Country
India
Population
1.324 billion
Energy Access
79.2%
People Without Electricity
240,000,000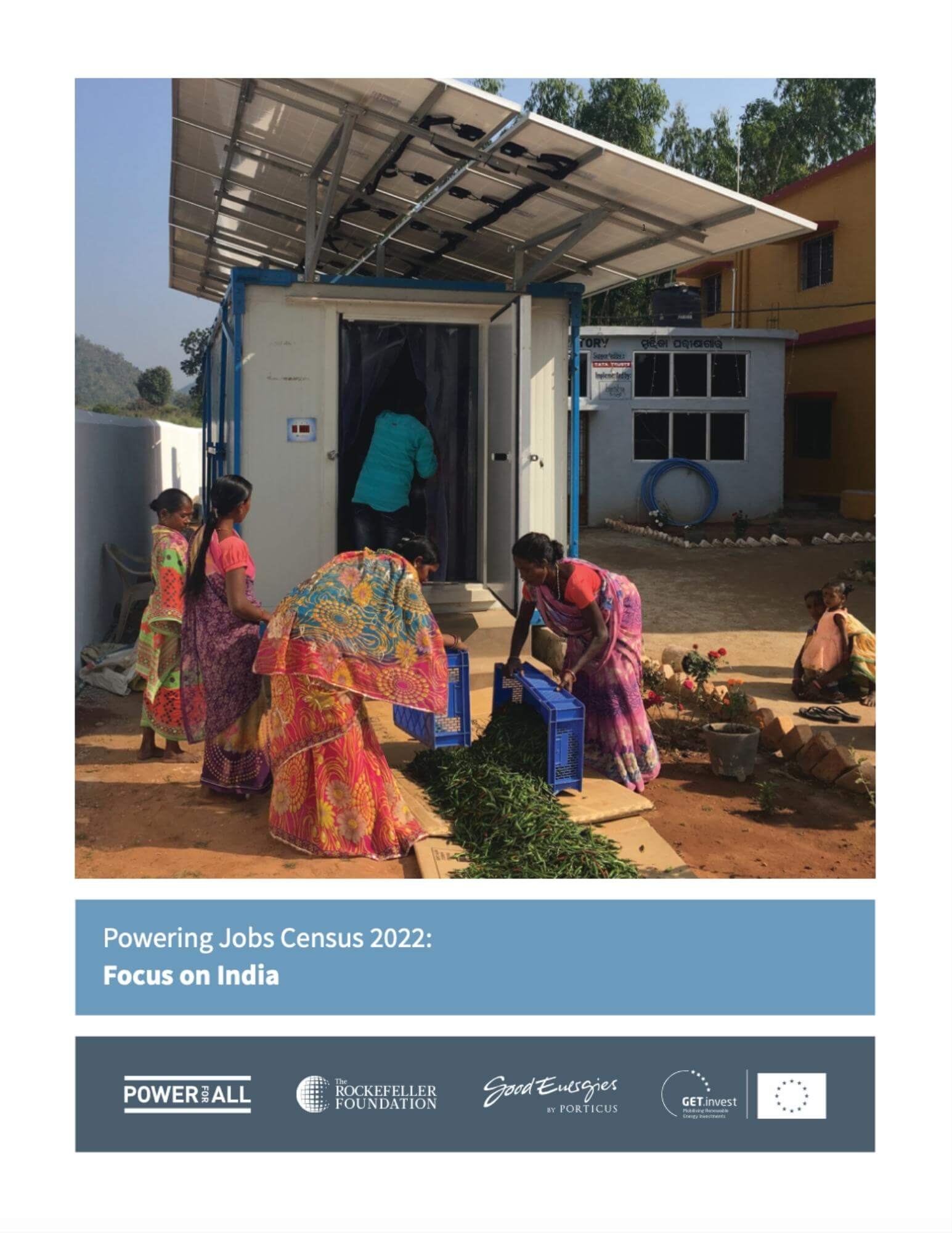 Powering Jobs Census 2022: Focus on India
Download the Powering Jobs Census 2022: Focus on India, to understand the growing employment opportunity within the decentralized renewable energy (DRE) sector and to learn how the sector's job growth bounced back from the devastating COVID-19 pandemic.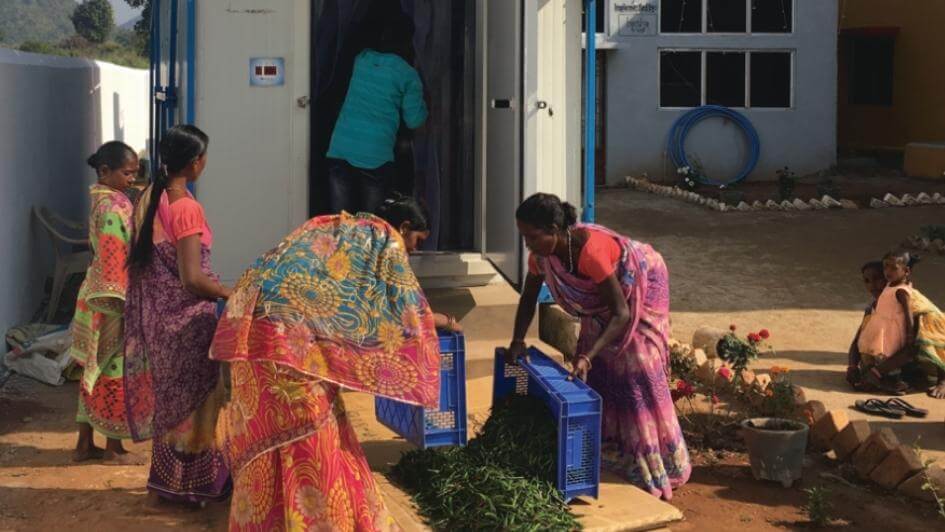 Power for All Releases Distributed Renewable Energy Job Report-Focus on India
Power for All presents the second edition of the Powering Jobs Census and notes that India is set to see gains in employment in the next two years, while facing challenges in rural and peri-urban areas.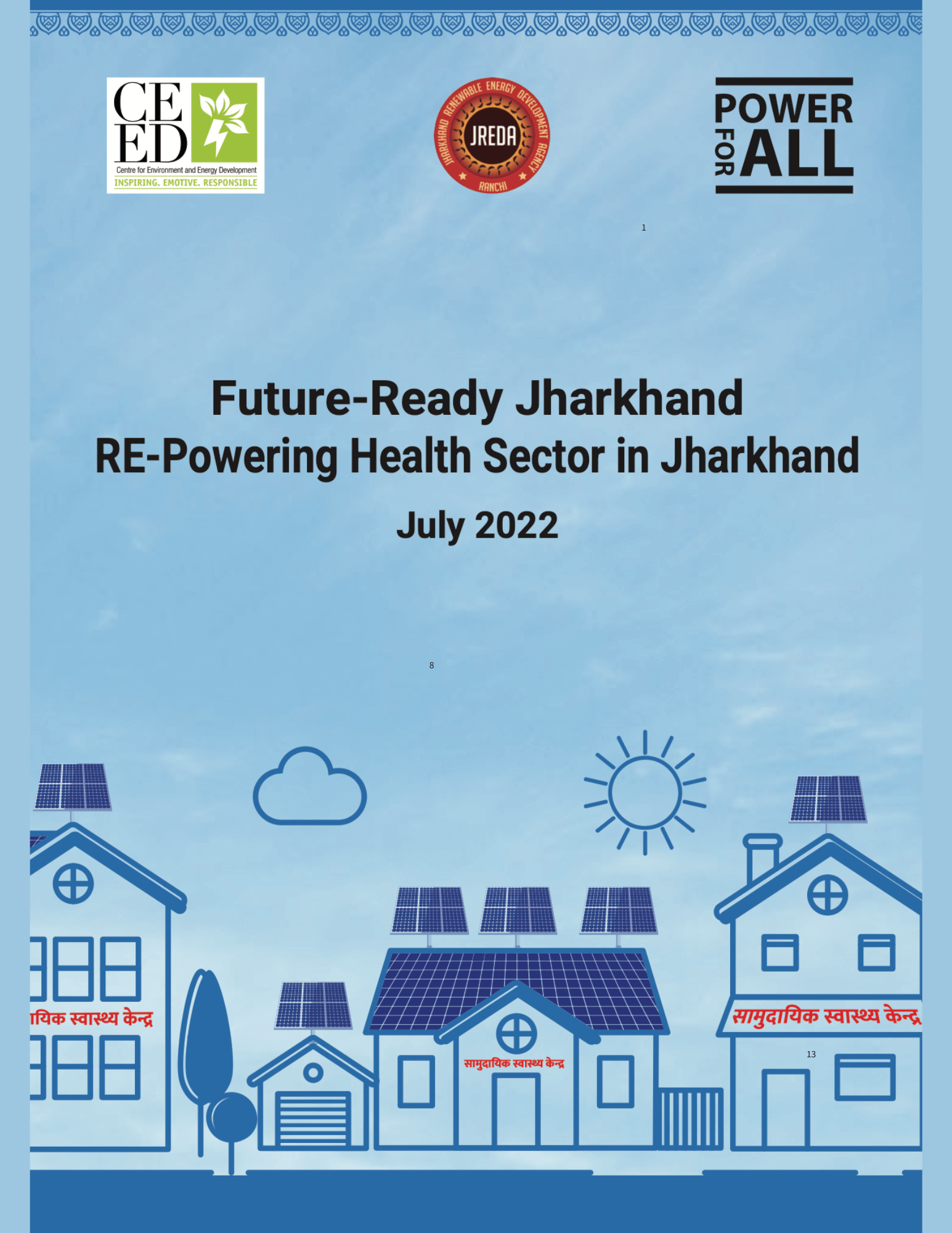 Future-Ready Jharkhand RE-Powering Health Sector in Jharkhand
The report 'Future-Ready Jharkhand RE-Powering Health Sector in Jharkhand' explores how decentralised energy can be an enabler of change for the health sector in Jharkhand.
Power for All
in India
Through its Saubhagya initiative, India currently is at 99.99% electrification with only 18,734 households without electricity. However, the quality and reliability of electricity access remains an issue, as does the long-term sustainability of the largely grid-based approach. Power for All's work in India is focused on building a powerful, evidence-based narrative for the country's decentralized renewable energy (DRE) sector, to spotlight its critical role in not only providing quality, fiscally responsible and customer-centric 24/7 electricity services to India's rural poor, but improving livelihoods and generating economic activity and employment.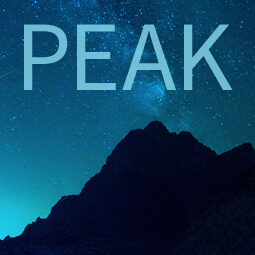 Platform for Energy Access Knowledge
Explore the best energy access idata and thinking with PEAK, our powerful interactive information exchange platform.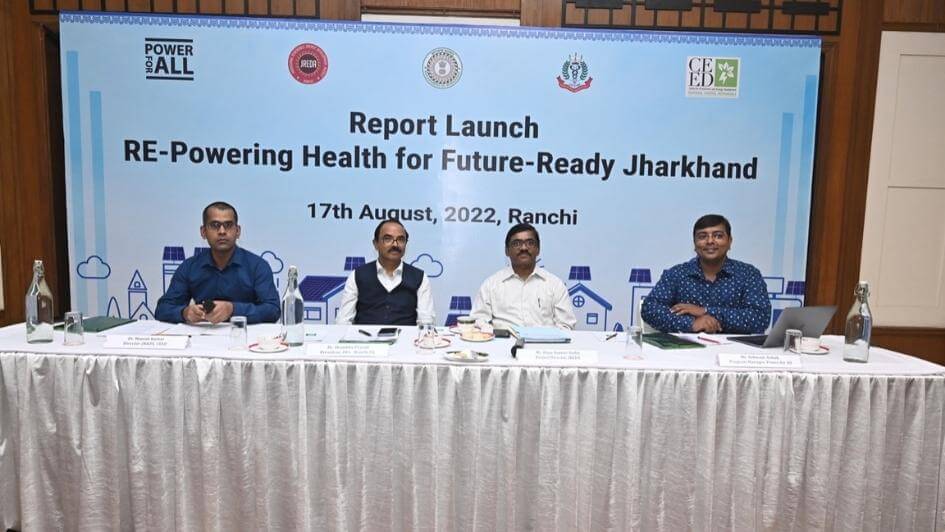 A Roadmap on Solarisation of Health Sector That Can Save $70 Million to the State Exchequer, Launched
Roadmap projects power demand of 175 MW in next 10 year with environmental co-benefits in health sector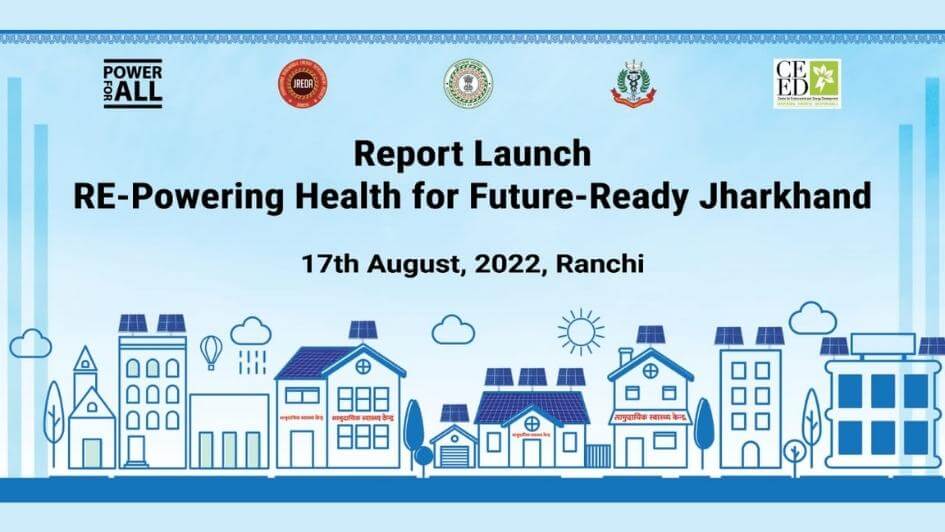 Report Launch: RE-Powering Health for Future Ready Jharkhand
The Centre for Environment and Energy Development (CEED) in association with Jharkhand Renewable Energy Development Agency (JREDA), Indian Medical Association (IMA) and Power For All, have organized a state-level conference to launch the"Renewable Energy-Powering Health for Future Ready Jharkhand" report.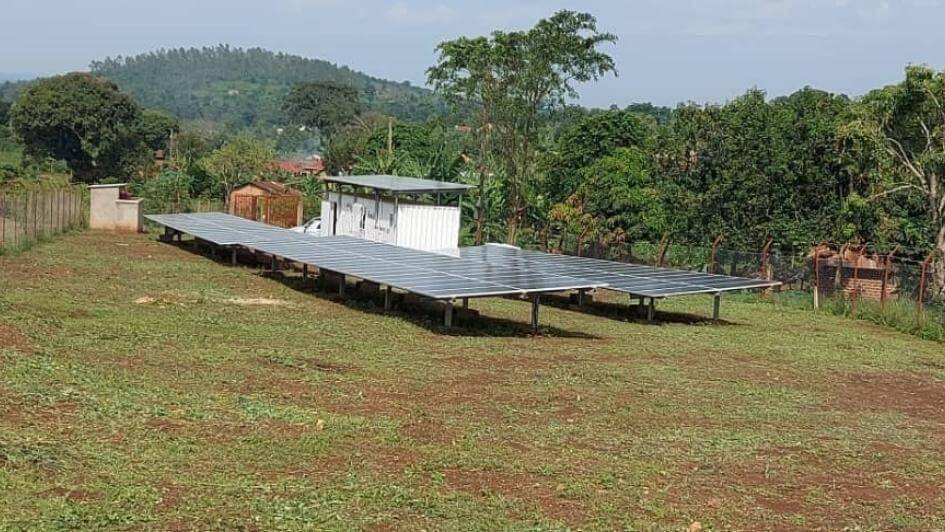 Campaign Updates: July 2022
As part of the ongoing Powering Jobs Campaign, the global report for 2022 is complete, after gathering inputs from peer reviewers, and it is now in the design stage. Our research team has started finalizing the in-country draftseports for India, Kenya, Nigeria, and Ethiopia and these will be ready by the end of July 2022 for peer review.