Decentralized renewable energy is the faster path to power for all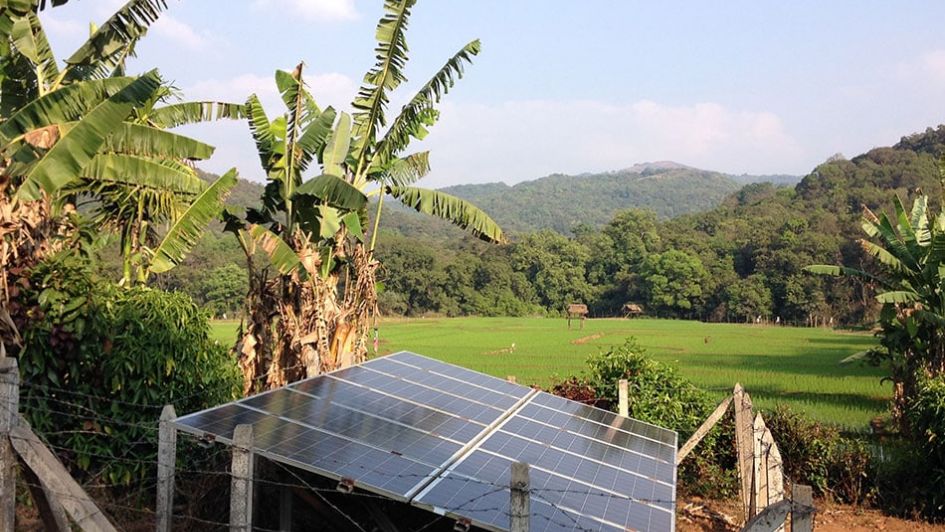 Events
4th IOREC Coming to Singapore
This year, the 4th International Off-Grid Renewable Energy Conference (IOREC), organised by the International Renewable Energy Agency (IRENA), will be the global platform dedicated for sharing experience and best practices about design and implementation of enabling policies, tailored financing schemes, innovative business models and technology applications for stand-alone and mini-grid systems. The 4th edition of IOREC will be held in Singapore on 31 October - 1 November 2018, during the Singapore International Energy Week (SIEW), 2018 as part of Asia Clean Energy Summit – Conference and Exhibition. With over half a billion people in Asia are still without access to electricity, the synergy with the ASEAN Ministers on Energy Meeting, chaired by Singapore in 2018, and with the Asia Clean Energy Summit, will greatly help highlight the role decentralised renewable energy solutions can play in electrification strategies in the region and beyond, as well as the role of off-grid renewable energy in achieving several of the Sustainable Development Goals. The Alliance for Rural Electrification (ARE) will organise an Exhibition in parallel with the Conference. The Exhibition is meant to give the private sector the opportunity to present its products & projects and showcase the technologies & know-how at the forefront of off-grid renewables.
Who We Are
2 billion people—almost a third of humanity—lack access to reliable energy. Power for All is a global coalition of 200 private and public organizations campaigning to deliver universal energy access before 2030 through the power of decentralized, renewable electricity.
Learn more about Power for All »
---
Peak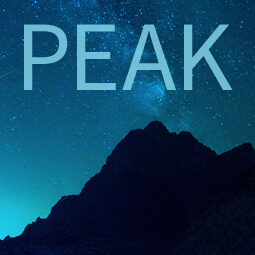 PEAK (Platform for Energy Access Knowledge) is our interactive information exchange platform that aggregates and repackages the best research and thinking on energy access into compelling data-driven stories for those work­ing to make energy ser­vices acces­si­ble to all.
Explore PEAK »
---
Insights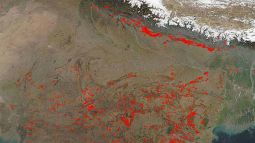 DRE Technologies
Waste Biomass Power Set to Surge in India
Solar energy has received most of the attention in India's ongoing energy transition. But the country's draft National Energy Policy (NEP) has called for putting greater resources behind projects that convert waste agricultural biomass into electricity.
Highlight
Check out our Resources section for more reading
Resources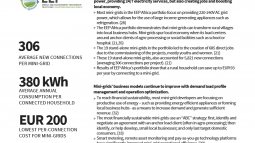 Research Summaries
The bankability of mini-grid business models is improving but regulation remains the biggest challenge.
Energy and Environment Partnership Trust Fund (EEP Africa) has financed 43 minigrid projects in 10 countries in Southern and Eastern Africa. Their recently published report Opportunities and Challenges in the Mini-grid Sector in Africa draws lessons from the EEP Africa portfolio and explains that infrastructure financing and regulatory environments are the main 'make-or-break' contributors to mini-grid bankability.
Sign up to receive our newsletter & occasional updates about our campaign and the progress being made in the DRE sector.
(We won't share your info, and you're free to opt out anytime. See our Privacy Policy for details.)
Insights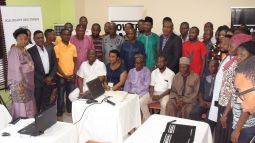 Energy Policy
New Markets for Distributed Renewables Opened Up in Nigerian States
For countries with a federal government, policy implementation and change frequently happen at the state level. Nigeria, with 36 states, is no exception. As part of the Scaling Off Grid Energy (SOGE) project, Power for All has kicked off a 6-part workshop series in low energy access states to ensure that decentralized renewable energy (DRE) solutions are fully baked in to local electrification plans.
Sign up to receive our newsletter & occasional updates about our campaign and the progress being made in the DRE sector.
(We won't share your info, and you're free to opt out anytime. See our Privacy Policy for details.)