Decentralized renewable energy is the faster path to power for all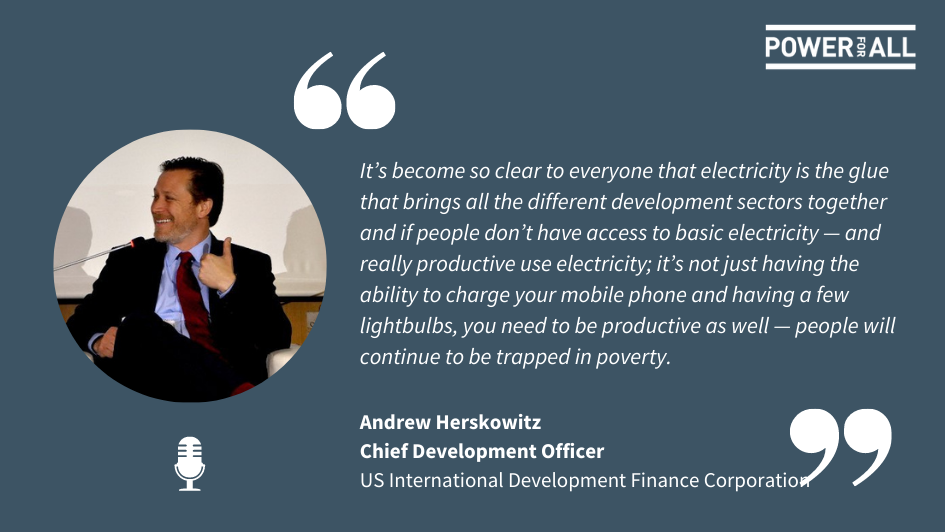 Podcasts
Roadmap for Impact: Financing Distributed Renewables Can Support Multiple Development Goals
In this episode of the Power for All podcast, William Brent speaks with Andrew Herskowitz, Chief Development Officer at the US International Development Finance Corporation (DFC), who has been deeply engaged on development issues for more than two decades. Before joining DFC, he was the coordinator of the Power Africa program where he oversaw the addition of 60 million new electricity connections across the continent.
Who We Are
2 billion people—almost a third of humanity—lack access to reliable energy. Power for All is a global coalition of 200 private and public organizations campaigning to deliver universal energy access before 2030 through the power of decentralized, renewable electricity.
Learn more about Power for All »
---
Podcasts
Going Beyond Solar: A Holistic Approach to Powering Rural Healthcare
In this episode of the Power for All podcast, William Brent speaks with Jeff Stottlemyer of CLASP's Clean Energy Access program. COVID-19 has highlighted a silent humanitarian crisis that has persisted for far too long -- the fact that hundreds of millions of people in Africa and Asia are still served by rural health clinics that have no electricity.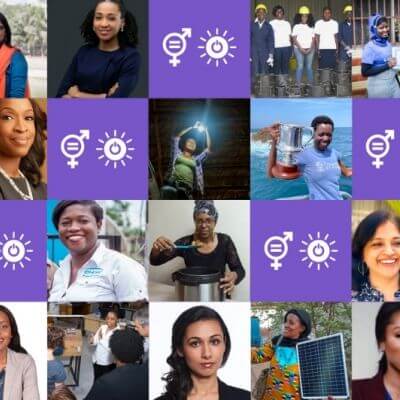 Technologies
Meet the Unsung Heroes: Women at the forefront of scaling energy access
Women can and do play a critical role in scaling energy access due to their local knowledge and leadership. Power for All is taking action by sharing profiles of exceptional women who are at the forefront of scaling energy access, yet are unknown to the outside world. From Sierra Leone, Nepal to Haiti, meet 21 women making a difference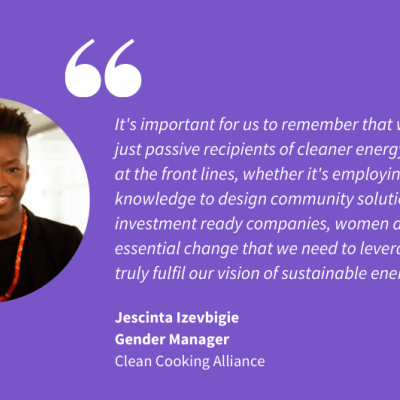 Podcasts
Podcast: Women at the frontlines of energy access
In this episode, Divya Kottadiel speaks with Jescinta Izevbigie, Gender Manager at the Clean Cooking Alliance about the progress made and the challenges faced in promoting greater gender equality in the renewable energy sector, and more specifically in the clean cooking space.
Peak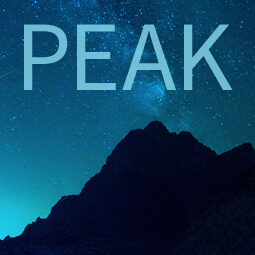 PEAK (Platform for Energy Access Knowledge) is our interactive information exchange platform that aggregates and repackages the best research and thinking on energy access into compelling data-driven stories for those work­ing to make energy ser­vices acces­si­ble to all.
Explore PEAK »
---
Insights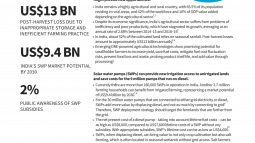 Fact Sheets
Fact Sheet: Rural agribusiness opportunities
Productive use of energy solutions leveraging decentralized renewable energy show promising potential for smallholder farmers to increase yield, however, DREs require different deployment strategies. India's solar water pump experience provides valuable insights for other emerging technologies.
Highlight
Check out our Resources section for more reading
Resources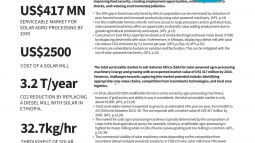 Fact Sheets
Fact Sheet: Solar for agro-processing
Solar-powered machinery in off-grid and weak-grid areas could improve food security and create new employment opportunities. However, commercial maturity remains hindered due to high capital costs. Greater deployment of capital is needed.
Newsletter
Sign up to receive our newsletter & occasional updates about our campaign and the progress being made in the DRE sector.
Insights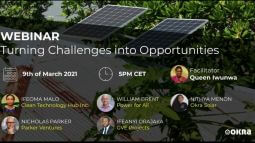 Campaign Updates
Campaign update: March 2021
Power for All participated at the Sankalp Africa Summit 2021, the MES Conference 2021 about decentralized electrification, the Vienna Energy Forum series on food systems and was part of a panel discussion on how players in the off-grid solar can collectively achieve commercially viable models for last-mile electrification in West Africa.
(We won't share your info, and you're free to opt out anytime. See our Privacy Policy for details.)