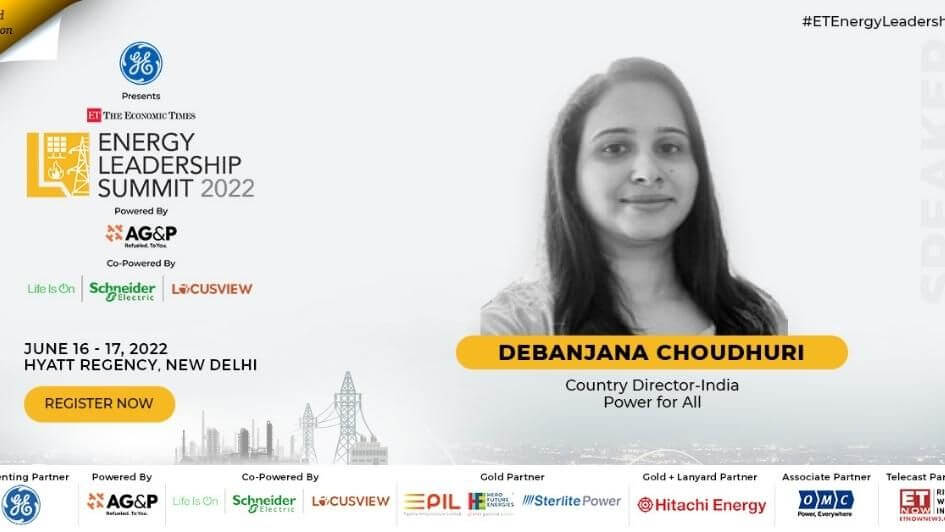 Events
The Economic Times Energy Leadership Summit
The Summit will bring together ministers, public sector officials and private industry executives to help create an informed debate on the key attributes of the new world order and to collaborate and discuss latest business trends.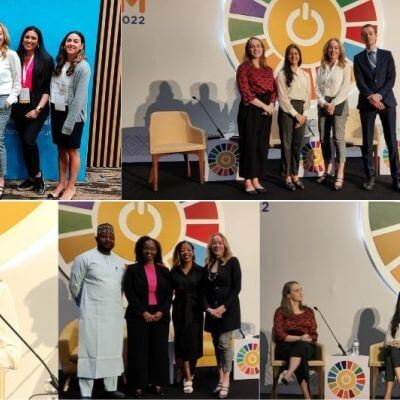 Articles
Post the Pandemic Hiatus, Spirited Investments, and Commitments set to Drive Energy Access in Africa
Power for All was part of the over 1,000 participants from the energy sector gathered in Kigali, Rwanda, at the recent and highly successful Sustainable Energy for All Forum. The event made significant progress in advancing a clean and inclusive energy transition around the world, including a commitment of USD 347 million to support energy access and transition. The team shares their highlights and takeaways from the forum.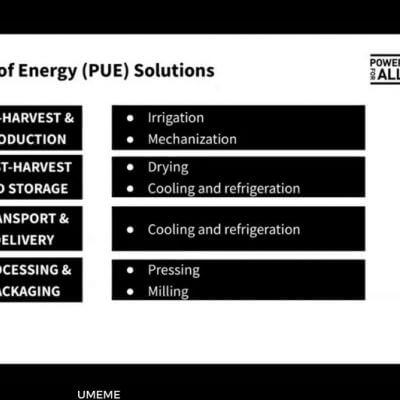 Articles
Powering Agriculture Campaign Launched in India
Power for All launched its Powering Agriculture Campaign In Jharkhand, India, through a virtual webinar titled "Strengthening Agriculture Value Chain through Productive Use of Energy (PUE)" on April 28, 2022. The campaign is essential in a country where most of the population depends on agriculture and related industries for their livelihood. Expanding access to modern and clean energy can play a vital role in transforming the agriculture sector and increasing the productivity and incomes of farmers.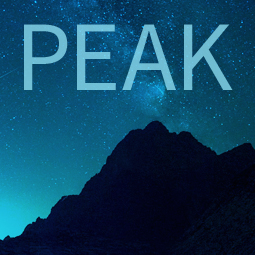 Platform for Energy Access Knowledge
Explore the best energy access idata and thinking with PEAK, our powerful interactive information exchange platform.
Events
Some of the upcoming events we will be attending:
Videos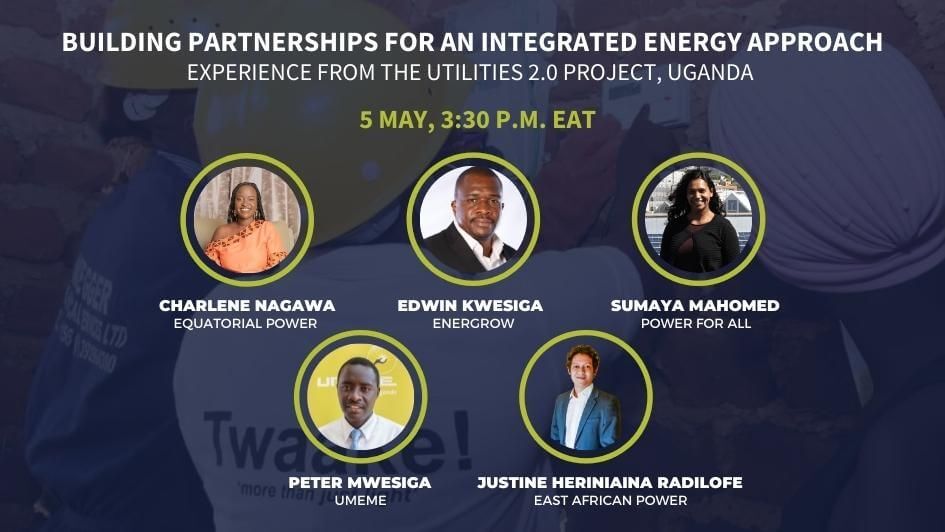 Building Partnerships for an Integrated Energy Approach: Experience from the Utilities 2.0 project, Uganda
Building a strong partnership has been one of the key strengths of the Utilities 2.0 project that has contributed significantly to its successful implementation. This was the key takeaway from a webinar titled"Building Partnerships for an Integrated Energy Approach: Experience from the Utilities 2.0 project, Uganda,'' held on May 5. Representatives of all the partner organizations shared their experiences in developing and managing partnerships that shaped the project's success, challenges faced, and lessons for scaling up or replicating the project across Africa.