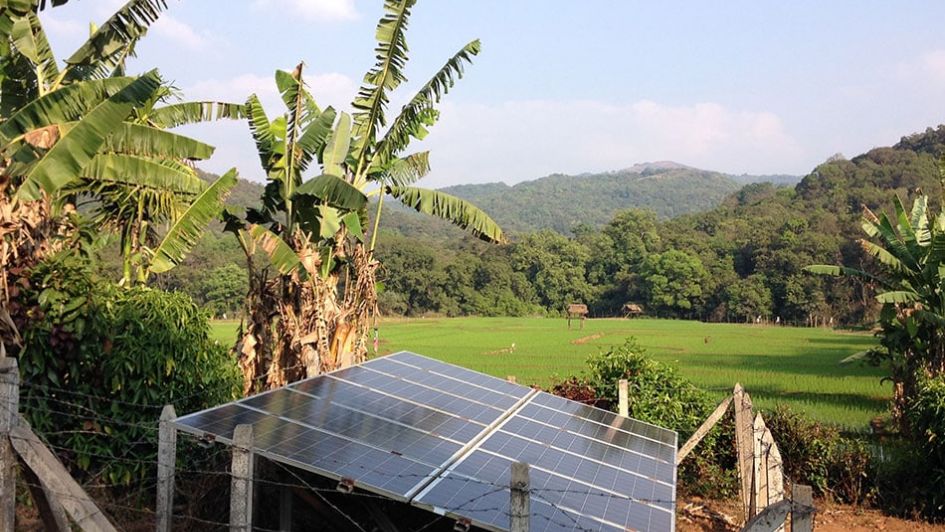 Events
4th IOREC Coming to Singapore
This year, the 4th International Off-Grid Renewable Energy Conference (IOREC), organised by the International Renewable Energy Agency (IRENA), will be the global platform dedicated for sharing experience and best practices about design and implementation of enabling policies, tailored financing schemes, innovative business models and technology applications for stand-alone and mini-grid systems. The 4th edition of IOREC will be held in Singapore on 31 October - 1 November 2018, during the Singapore International Energy Week (SIEW), 2018 as part of Asia Clean Energy Summit – Conference and Exhibition. With over half a billion people in Asia are still without access to electricity, the synergy with the ASEAN Ministers on Energy Meeting, chaired by Singapore in 2018, and with the Asia Clean Energy Summit, will greatly help highlight the role decentralised renewable energy solutions can play in electrification strategies in the region and beyond, as well as the role of off-grid renewable energy in achieving several of the Sustainable Development Goals. The Alliance for Rural Electrification (ARE) will organise an Exhibition in parallel with the Conference. The Exhibition is meant to give the private sector the opportunity to present its products & projects and showcase the technologies & know-how at the forefront of off-grid renewables.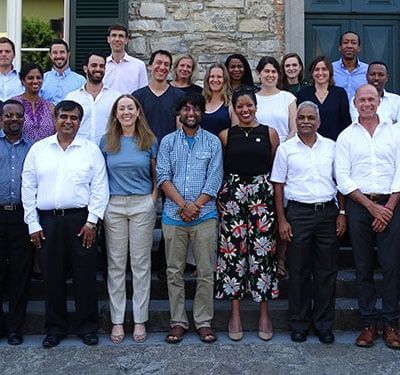 Campaign Updates
Campaign Update: August 2018
With the support of the Rockefeller Foundation, Power for All organized an intimate gathering of energy access leaders in July. At the event were representatives of African, Asian and European utilities and government agencies (energy ministries, rural electrification agencies, etc), private sector companies engaged in residential solar and mini-grids, and funders and researchers, all keen to begin a discussion on the future of power utilities in low energy access countries, and to explore ways to pilot new models of electricity services that integrate centralized and decentralized solutions.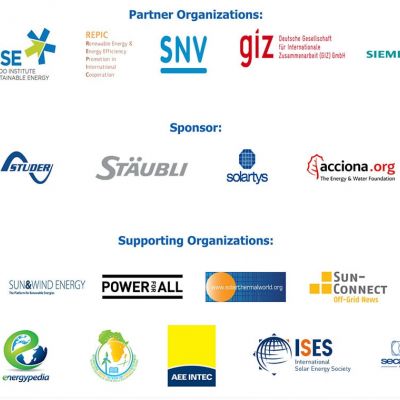 Events
S-@ccess International Conference on Solar Technologies & Hybrid Mini Grids to improve energy access
The main objective of the conference is to provide an opportunity for an exchange between practitioners from the industry, academia and development institutions working in the field of decentralized energy. The conference will cover technical, business and management aspects of solar technologies and mini grids with the aim of sharing experiences, learning from each other and networking. The challenge of energy access for all is of enormous magnitude and only be achievable, if a smart mix of different existing and innovative technologies and approaches is applied according to the needs and the economic potential of the people. In the last years, a multitude of organizations and companies has gained value experiences with the dissemination of solar lanterns, plug-and-play systems and solar home systems either in form of cash sales or Pay-as-you-go approaches. Several international organizations have also tried to scale up installation of solar and hydro mini-grids in rural areas with differing degrees of success. Other organizations focused on solar thermal systems or the development of energy efficient equipment allowing the productive use of DC electricity. The Conference will provide a forum where experts from different disciplines can discuss how universal energy access can be achieved in the most efficient way. The conference will invite acknowledged experts to provide an overview about the status in different technology areas and give room to participants, which want to present their results from scientific research or experiences from the fieldwork.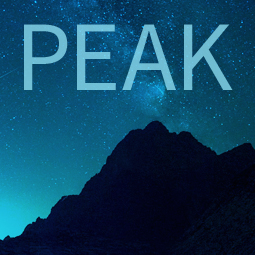 Platform for Energy Access Knowledge
Explore the best energy access idata and thinking with PEAK, our powerful interactive information exchange platform.
Events
Some of the upcoming events we will be attending worldwide:
News & Announcements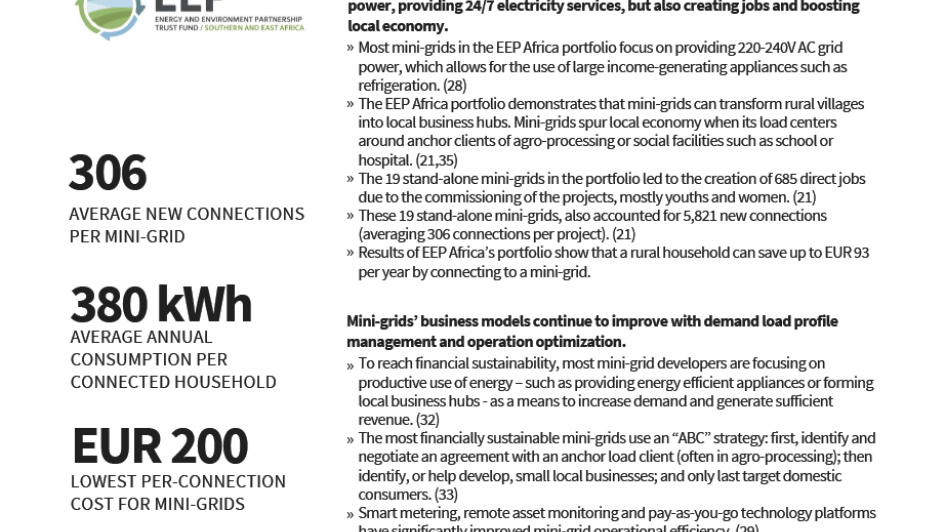 The bankability of mini-grid business models is improving but regulation remains the biggest challenge.
Energy and Environment Partnership Trust Fund (EEP Africa) has financed 43 minigrid projects in 10 countries in Southern and Eastern Africa. Their recently published report Opportunities and Challenges in the Mini-grid Sector in Africa draws lessons from the EEP Africa portfolio and explains that infrastructure financing and regulatory environments are the main 'make-or-break' contributors to mini-grid bankability.