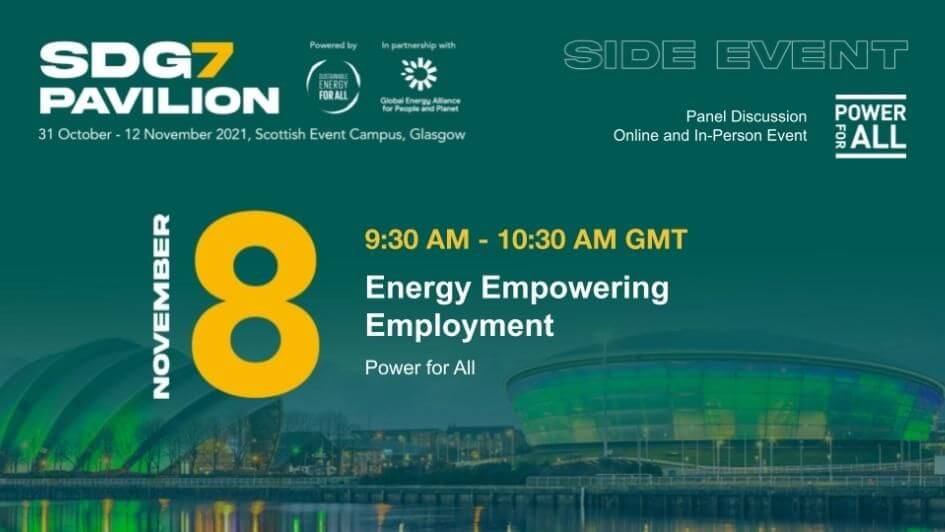 Campaign Updates
Campaign update: November 2021
Power for All's 2021 Powering Jobs census has been launched with key partners in five countries. Power for All hosted a side event at COP26 on Energy empowering employment moderated by Kristina Skierka. Also, learn about our latest updates from the commissioning of the utilities 2.0 Twaake pilot by the Minister of Energy and Mineral Development.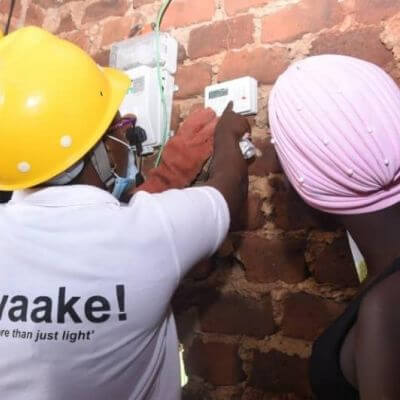 Press Releases
New integrated energy model to reduce electrification cost in Uganda
Today, the state minister of Energy and Mineral Development, Honorable Okaasai Sidronius Opolot, commissioned a 40kWp mini grid in Kiwumu, Mukono district in Uganda to power 300 households and 60 local businesses.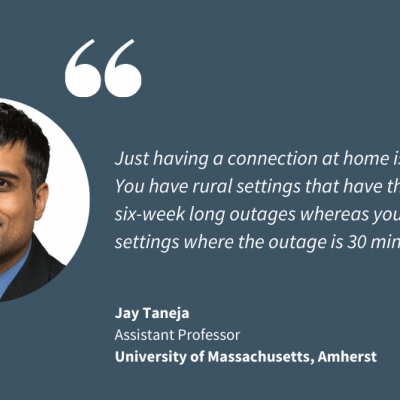 Podcasts
Energy Equity: Interview with Jay Taneja
In this episode of the Power for All podcast which is a continuation of Power for All's integrated energy podcast series, Kristina Skierka, Founder and CEO of Power for All speaks with Jay Taneja, Assistant Professor at the University of Massachusetts, Amherst, where he heads the Systems Towards Infrastructure Measurement and Analytics (STIMA) Lab.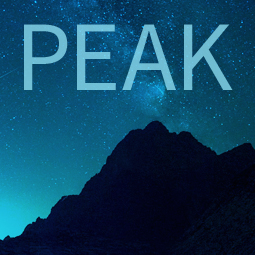 Platform for Energy Access Knowledge
Explore the best energy access idata and thinking with PEAK, our powerful interactive information exchange platform.
Events
Some of the upcoming events we will be attending:
Videos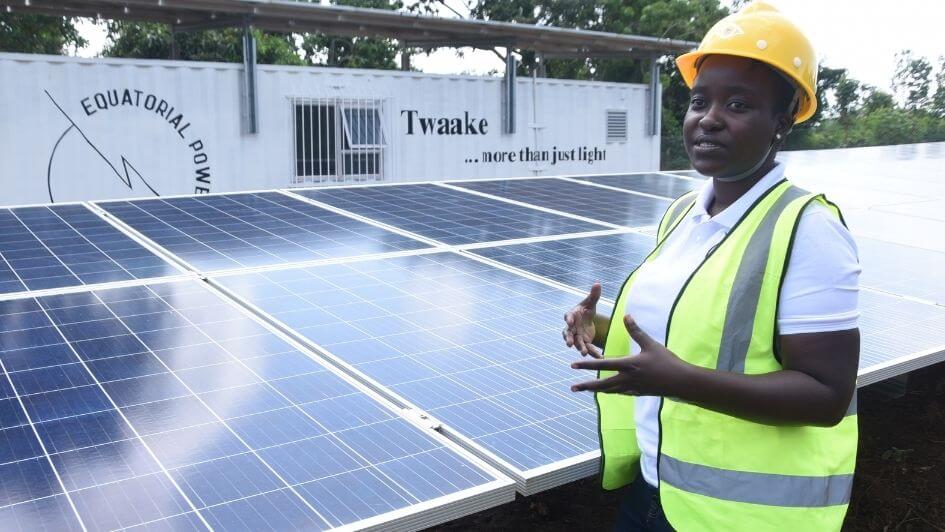 The Utilities 2.0 Twaake project
The Utilities 2.0 Twaake project is an integrated energy pilot that unites Umeme Ltd, Uganda's centralized power utility company and several leading Uganda-based distributed renewable energy companies (DREs) including Equatorial Power, EnerGrow and East African Power, to provide affordable, reliable, and clean power for all in what has been envisioned as the utilities of the future. The project is funded by The Rockefeller Foundation and coordinated by Power for All.