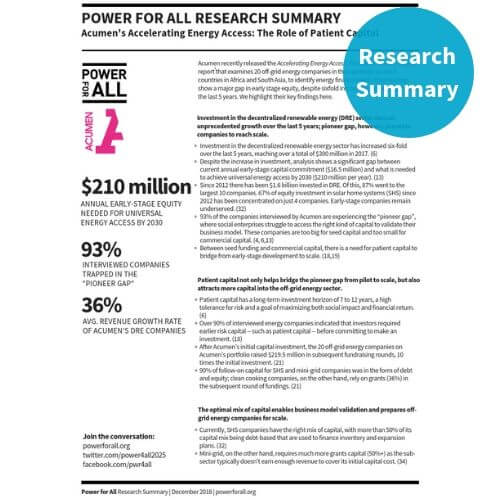 Acumen: Mind The Pioneer Gap
Despite an increase in investment for distributed renewable energy companies over the past 5 years, most of it went to a handful of companies and 93% say they are still trapped in a "Pioneer Gap" between seed and commercial capital. More patient capital is needed. This is according to a recent report, Accelerating Energy Access: The Role of Patient Capital, from campaign partner Acumen.
Previously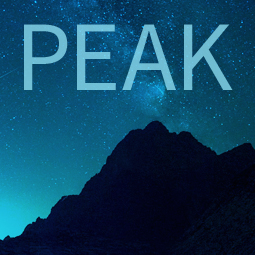 Platform for Energy Access Knowledge
Explore the best energy access idata and thinking with PEAK, our powerful interactive information exchange platform.