LEADERSHIP
Power For All has kicked-off its next phase of work in support of Ethiopia's ground-breaking National Electrification Plan (NEP), which includes integrated energy planning, result-based approaches and incorporating technologies and business models that will help achieve the NEP's decentralized renewable energy (DRE) access targets of 7.7 million households (35 percent of total households).

Supported by DfID, Power For All's CEO Kristina Skierka recently concluded a two-week mission to Ethiopia, running DRE 101 workshops with government agencies and regional energy bureaus (Somali and Amhara). The workshops are a continuation of our 2017 work designed to inform and inspire key ministries and the broader ecosystem players on latest, state-of- the-art, globally available DRE solutions (and their relevance to the Ethiopian market). They also aim to share success factors from around Africa that will help prioritize effective strategies for Ethiopia, and learn from entrepreneurs how to help the DRE market develop at scale and at speed.
Columbia University announced the creation of a new institution called Columbia World Projects, which will help academics and outside organizations work together to solve real-world problems. On February 19, Power For All's CEO Kristina Skierka was present at the launch of the Energy Access World Project. Columbia World Projects will provide teaching and staff support, project-management expertise, and legal, financial, and fundraising assistance to competitively selected research projects that have the potential to make profound contributions to society.
Columbia President Lee C. Bollinger said the formation of the institution follows more than two years of discussions with faculty, deans, and outside advisers about how Columbia might build new connections with "organizations and parties beyond the academy that possess the power and influence to transform [scholarship] into concrete consequences benefiting humanity." Bollinger said the institution's mission is to help Columbia "better connect with the world at-large where laws and policies are made, actions taken, and norms and attitudes shaped."
Duke University also held its Energy Access Project Launch in Washington, D.C on February 23. As seen above, Power For All's Kristina Skierka appeared on the panel alongside leaders from business, government, civil society and academia at Accelerating Global Energy Access, the formal launch of the Duke project.
At the event, Energy Access Project staff and sector leaders examined ways to tackle the energy access challenge, including the use of renewables, so-called last mile electrification and financing to support viable pathways to sustainable and modern energy solutions for all.
RESEARCH
Our research arm, the Platform for Energy Access Knowledge (PEAK), is undergoing a major evolution during 2018, a process which began in December 2017 when PEAK started alpha testing a first-of- its-kind interactive knowledge platform designed to directly address the information access and use gaps facing the DRE sector. The platform is designed to automatically curate and index reputable, open-access research, helping users to quickly find, visualize and draw insights that enable easily shareable, compelling, data-driven proof points. The platform is being built in partnership with an expert tech team from Silicon Valley. Work continues on this platform: Look out for our public launch coming soon.   
Power for All was present at Kenya's Strathmore University launch of the Solar Water Pumping Training program, the first of its kind in East Africa. Moving beyond training and capacity development for PV installation, training institutions are now creating novel curricular to support the growing and productive use of the energy industry. At Strathmore, future training programmes on agri-productivity and DRE appliances will follow.
Our research coordinator Rebekah Shirley represented Power for All at EACREE and SE4All Forum in Kigali in March. The event is the first Sustainable Energy Forum for East Africa, aiming to foster economic transformation of the EAC Partner States through equitable access to sustainable energy for all.
NIGERIA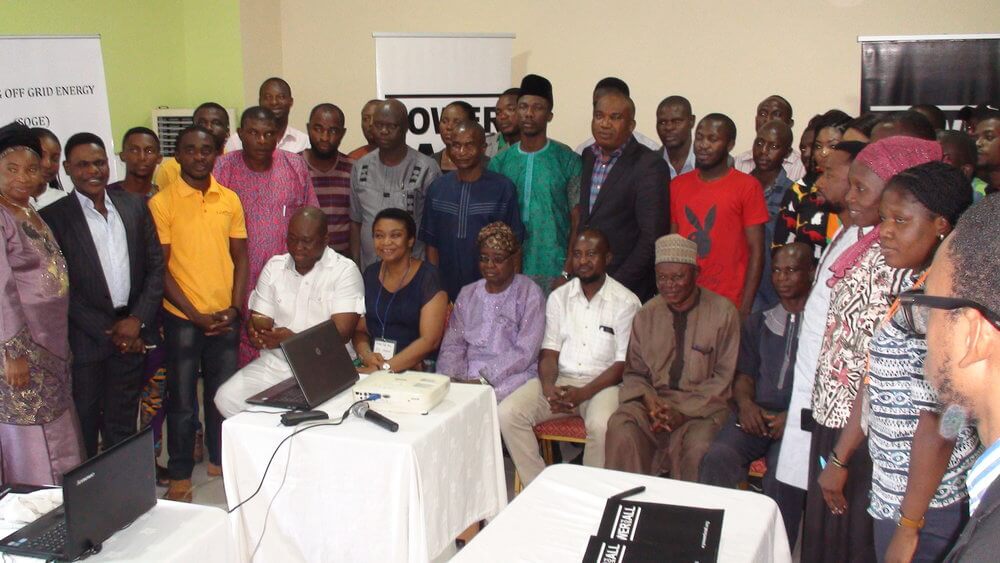 As part of its implementation of the Scaling Off Grid Energy (SOGE) project in Nigeria, Power for All held two training DRE 1010 workshops on decentralized renewables targeted at policymakers in the North-Central (Lokoja, Kogi State) of Nigeria on February 26, and South-Eastern (Enugu, Enugu state) regions on March 12 respectively. Attendees shared their states' electrification plans, and explored ideas for creating DRE-focused policies within these plans. They also identified possible areas of regional collaboration to create hubs for DRE.
Power for All also held demonstration workshops in the North-Central and South-Eastern regions as part of its implementation of the United Nations Environmental Program (UNEP) and Climate and Clean Air Coalition (CCAC)'s Transitioning Nigeria from Inefficient Lighting to Clean, Efficient Lighting on February 29 and March 13 respectively. The workshops had in attendance policymakers, civil society organizations, faith-based institutions and trade groups. Participants were taken through the risks and costs of inefficient lighting such as kerosene lighting, and the benefits of switching to clean, off-grid lighting. Private sector partners also exhibited their products and services.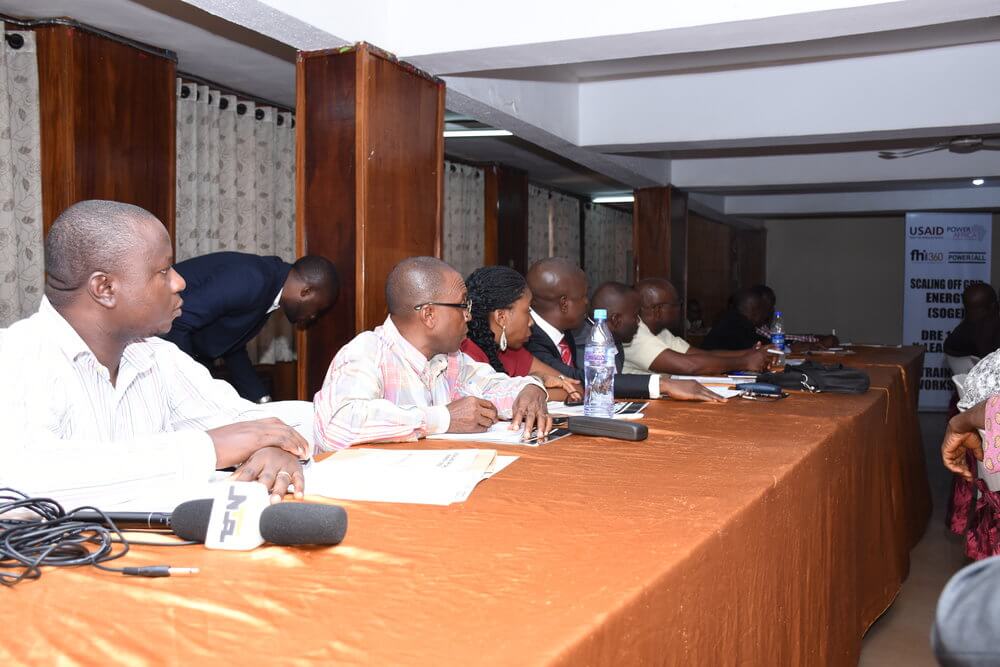 On March 5-8, the Nigerian Rural Electrification Agency (REA) and the Rocky Mountain Institute (RMI) hosted a Nigerian Mini-Grid Design Charrette in Lagos, Nigeria. The event had over 50 local and international mini-grid stakeholders in attendance, including investors, developers, and donor finance institutions and other aligned stakeholders. The charrette seeks to operationalize a design process to scale mini-grid developments and drive down by 20 percent the costs of operating these mini-grids by 2020. The event was also attended by the Power for All's Nigeria Country Manager, Ifeoma Malo.
INDIA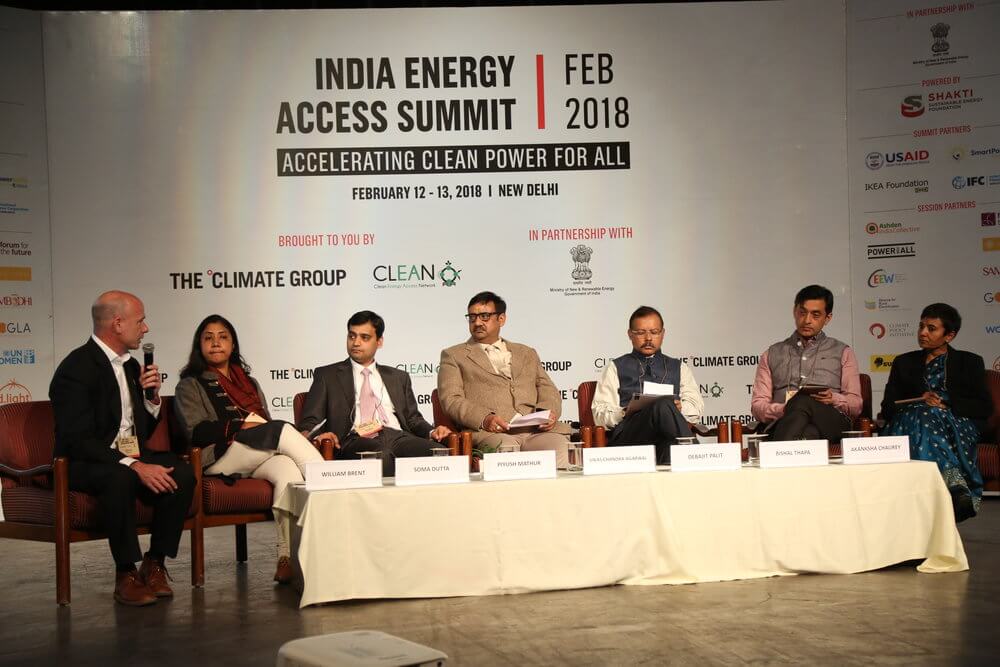 Power For All led a panel at the India Energy Access Summit in February, entitled India's Leadership on 100% Electrification and 24x7 Supply by March 2019. Panelists from IT Power, ICF, TEFI, Simpa Networks, ENERGIA and the Uttar Pradesh Electricity Regulatory Commission (UPERC) focused on the role of decentralized renewable solutions to achieve electricity for all. They focused on the essential need to look at grid connections and DRE provision as an integrated solution, with the government not competing with the private sector but complementing it, in remote areas. Panellists also discussed the gap in tariff rates of rural and urban consumers -- one driven by market economics while the other is not.