The buzz around decentralized renewable energy has so far mostly been in East Africa and South Asia, i.e. high-flying Kenya and massive India and Bangladesh. 2017 will see growth of decentralized energy into new frontiers. And thanks to Sustainable Energy for All (SEforAll), we now have a clearer picture of where the biggest opportunities for renewable energy to close the access gap are. The SEforAll "Heat Maps" identify the countries where the electricity deficit is highest, as well as the countries of high-impact for renewables penetration. If you overlay those, factor in which national governments are embracing decentralized renewables, then account for countries where finance and businesses are ready to scale, we have a pretty solid idea of what's coming in terms of potential "new wins" for the sector in 2017, including:
Island Dreaming
Two island nations - Indonesia (250 million people) and Madagascar (25 million) - are poised for breakthrough. Indonesia has diminishing supplies of domestic oil needed to power off-grid diesel generators on the nation's 6,000 inhabited islands. Hivos' "Iconic Island Initiative" in Indonesia set a good example of what's possible, and Caterpillar and Fluidic Energy followed with the "500 Island Project", which aims to use solar plus storage mini-grids to power 1.5 million remote villagers. In Madagascar, where the national grid is broke and broken and only 14 percent of the population has electricity, Caterpillar and Fluidic are teaming up again with an initial goal of electrifying 100 villages. The government there is providing 25 year concessions on the mini-grids, providing much-needed investor certainty. Islands have long been out ahead in championing decentralized renewables, starting in 2014 when the Lighthouses Initiative was launched by IRENA for Small Island Developing States, with the goal of mobilizing $500 million in investment, and to deploy 100 MW of new solar PV and 20 MW of new wind power over five years.
My-oh-Myanmar
After India, Myanmar appears to be the darling amongst private foundations, development banks and donors for making a dent in Asian energy poverty. Less than 30 percent of Myanmar's population has access to electricity, the lowest rate in Southeast Asia. While the country's electrification plan, which received $400 million in funds from the World Bank, has stipulated a significant increase in coal power, decentralized assets, including hydro and solar, are also very much front and center, with 500,000 connections targeted by 2021.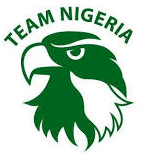 The Eagle
Nigeria, whose national bird is the eagle, may be finally ready to soar in 2017, as could other ECOWAS countries of West Africa, including Senegal, Ghana, Benin, Ivory Coast and Sierra Leone. Nigeria's neighbor to the north, Niger, will also be interesting to watch, since the World Bank is designing a big program and Power Africa's Beyond the Grid program also has its sights set there. But Nigeria is the big prize, with 1/6 of Sub-Saharan Africa's unelectrified people living there. Companies and programs have moved in (BBOXX, Azuri, Mobisol), companies already there are attracting record amounts of money (Solar Nigeria-backed Nova Lumos just raised $90 million) and regulations appear to be moving in the right direction (for example, a draft mini-grid policy is being finalized). It is also increasingly the focus of foundations, donors and multilateral banks.
Going Sub-National
Country-level advances on policy are key, but they are only as good as their implementation sub-nationally. That is perhaps best witnessed in India. In August we spoke to Mr Desh Deepak Verma, chairman of the Uttar Pradesh Electricity Regulatory Commission, about his commission's new focus on mini-grids in the state of 200 million people. In 2017, Odisha--with India's highest number of off-grid households--is also hoping to make a big move. The Power Up Odisha initiative has been launched to help meet the Indian Government's ambitious goal of 24x7 Power for All by FY2018-19. It is a cross-sectoral, multi-stakeholder initiative to create a shared vision and catalyze action--from capacity building to finance, supply chain analysis to addressing transmission losses. With many positive examples of energy access via decentralized renewables and rooftop solar being brought into the mix with larger renewable energy solutions and on-grid efficiencies, Odisha and state-level activity in India could provide a compelling view into what truly integrated energy planning looks like in practice.
Grab Bag
Several other countries often overlooked are also worth watching, including Zambia, which boasts strong national leadership, focused attention from the international community and a concentration of climate and green finance on developing a clean energy future. The Beyond the Grid Fund for Zambia, a $20 million multilateral fund, aims to provide 1 million Zambians with clean electricity by 2018. Keep an eye on Mozambique and Pakistan too.