The latest Global Green Economy Index (GGEI) showed that Zambia is crushing it. The country moved up 16 places in the performance rankings between 2014 and 2016, making it the only emerging economy to be in the top 10 besides Brazil.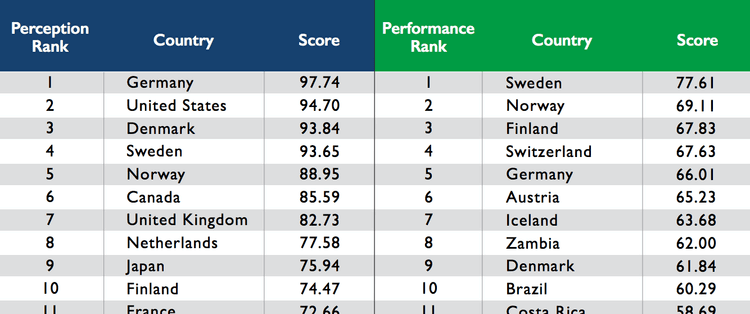 Other Sub-Saharan African and South Asian countries continue to struggle, however, even though they are the ones that will be required to deliver electricity to 1.1 billion people for the first time by 2030. Fossil-fuel export reliant Nigeria remained in the bottom half of the 80 countries ranked. Rapidly growing economies in India, Bangladesh and Senegal, meanwhile, continued to perform poorly too. 
So Zambia is an outlier, yet we need to replicate en masse what's clearly working there, namely - strong national leadership, focused attention from the international community and a concentration of climate and green finance on developing a clean energy future. A great example of that focus is the Beyond the Grid Fund for Zambia, a $20 million multilateral fund to provide 1 million Zambians with clean electricity by 2018. Similar profiles in Ethiopia (#14) and Cambodia (#20) also helped them do well in the rankings. 
The problem is that other countries aren't getting the same attention. In fact, a recent IIED report showed that just 3.5 percent of climate finance between 2006 and 2015 went to decentralized energy solutions. None of the development banks, including the World Bank, spend more than 2% on decentralized. This despite the International Energy Agency (IEA) saying that more than two-thirds of new electricity connections need to be off-grid or mini-grid in order to achieve universal energy access by 2030 (and meet climate goals as well).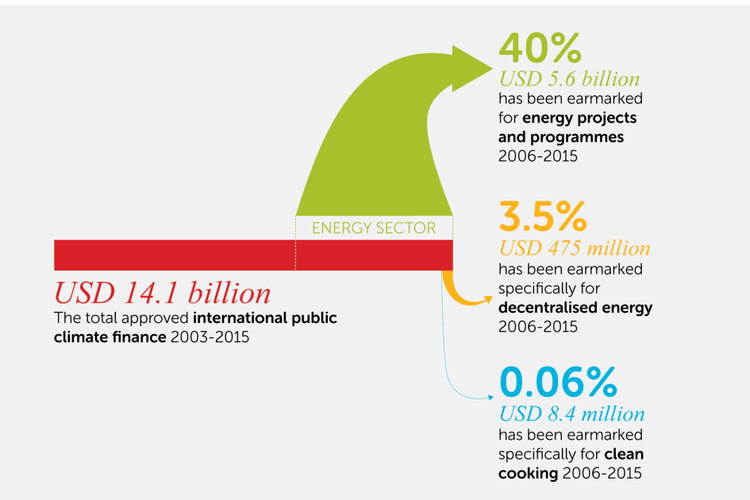 "As nations will continue to require greater climate-related investments in the next decade, better communicating opportunities in these green markets will be more vital than ever," concluded the GGEI report. 
Even Zambia and Ethiopia need to focus more on markets and investment, GGEI said, adding that "new initiatives through the Global Green Growth Institute (GGGI) around finance and investment should support member-states like Ethiopia."
But money isn't enough. Most of the developing countries that perform in the top 20 on the 2016 GGEI, including Ethiopia and Zambia, do not realize similarly strong results on the Social Performance Index (SPI), which measures success in meeting basic human needs, well being and opportunity. So the conclusion would be that support on building a green economy must be holistic, and include the human services that come with access to clean energy.