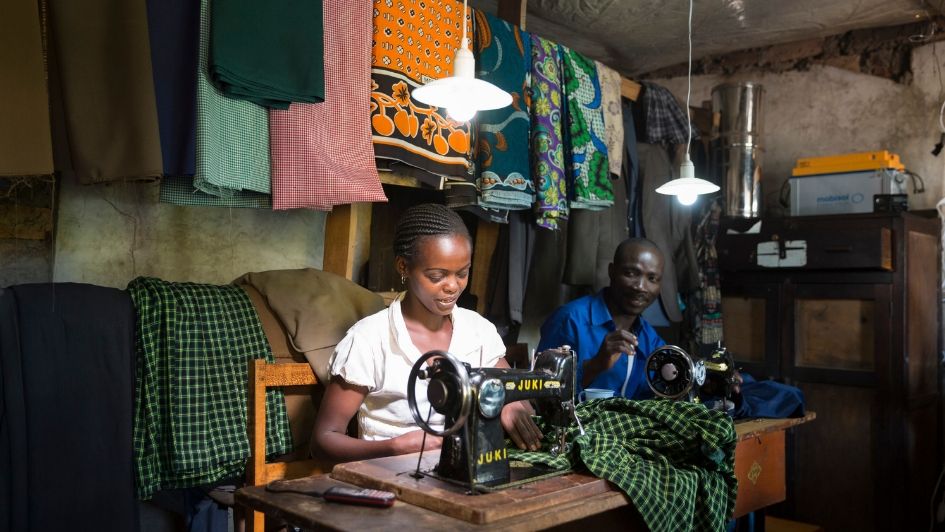 Articles
Beyond access: elevating the DRE narrative
The decentralized renewable energy (DRE) sector is entering a new phase, one that goes "beyond access" and instead focuses on co-benefits, dividends, outcomes, improved livelihoods, productive uses -- whatever term you prefer -- that both satisfy consumer aspirations, but also power rural economies.
Powering the Dividend 
The Energy Access Dividend  is a framework that quantifies the electrification benefits forgone over a country's business-as-usual electrification transition.  Through this framework, we can illustrate the development benefits or 'dividend' of faster energy access. 
The Energy Access Dividend framework showcases how households can benefit from faster energy access by identifying and calculating numerous benefits including reduced emissions, savings in energy expenditure and time allocation. By quantifying the dividend, the framework provides decision makers with critical information for adopting electrification options which bring about benefits to the energy poor the fastest. 
Supporters
The campaign is made possible by the support of The Rockerfeller Foundation 

Join Us
Want to learn more about this campaign or get your organization involved?
Join Us »
News & Updates
Solar mini-grids deliver clean water to rural India
Distributed solar is about more than just bringing electricity to rural villages. It's about delivering the services that electricity enable, including clean water. Grassroots and Rural Innovative Development (GRID) and a growing number of private companies are pioneering a new approach in India using renewable energy mini-grids to power reverse osmosis (RO) water purification plants.