Fact Sheets & Research Summaries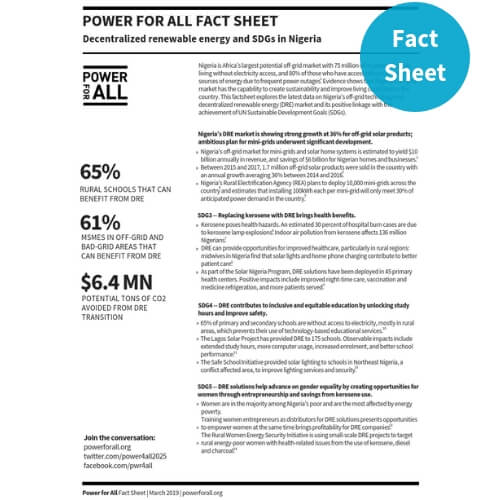 March 27, 2019
Power for All
Nigeria, Decentralized Renewables
Fact Sheet: DRE-SDG nexus in Nigeria
Decentralized renewable energy can have a major impact on SDGs in Nigeria, when looking at education, business productivity or emissions. Nearly 2/3 of medium- and small-enterprise in off-grid and weak grid areas can reap the rewards of DRE.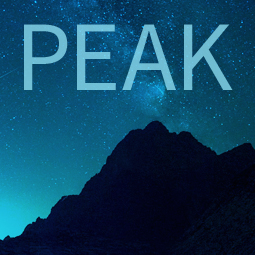 Platform for Energy Access Knowledge
Explore the best energy access data and thinking with PEAK, our powerful interactive information exchange platform.