September 22, 2017
GSMA
Interviews
Mobile for Energy Access: A Conversation with Mats Granryd and Strive Masiyiwa
1.2 billion people around the world are living still living without access energy, yet two-thirds of them are within mobile network coverage. As the rapid growth of the mobile industry is outpacing the slow extension of the energy grid in many developing countries, mobile is providing new pathways to delivery key services such as energy.
At the same time, the mobile industry is increasingly aware of the ripe business opportunity and important role it can play in the energy sector. Mats Granryd, Director General of the GSMA, and Strive Masiyiwa, Chief Executive Officer of Econet, met in Tanzania to discuss how mobile-enabled energy represents 'a beautiful convergence of doing good and doing good business'. In their conversation, they share each other's excitement over the way the 'energy nexus' aligns a Sustainable Development Goal (SDG 7) with a unique commercial opportunity for mobile operators to reach new market segments and offer new, essential services.
Mobile-enabled PAYG solar is one example of a solution which bring together a number of mobile innovations, including mobile payments and the Internet of Things (IoT), to address the key challenges of energy access. Today, over 4 million individuals, primarily in East Africa, are benefiting from clean and reliable energy through this model.
Having supported the mobile-enabled energy ecosystem since 2013, the GSMA Mobile for Development Utilities programme seeks to shed a light on the important role the mobile industry has been playing in achieving energy access, encourages all players in the ecosystem to bring their expertise and infrastructure to bear on this issue. To find out more about GSMA Mobile for Development Utilities and keep an eye for more information on Mobile for Energy Access, and visit our website: https://www.gsma.com/mobilefordevelopment/programmes/m4dutilities .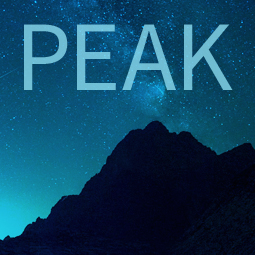 Platform for Energy Access Knowledge
Explore the best energy access data and thinking with PEAK, our powerful interactive information exchange platform.