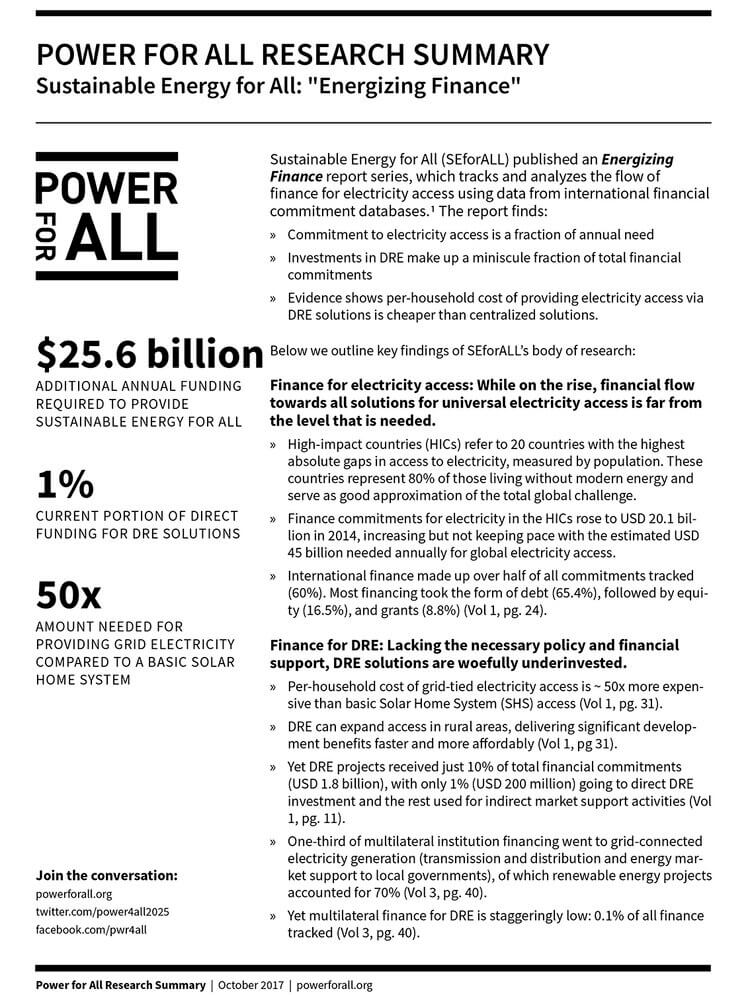 October 31, 2017
Rebekah Shirley
Energy Access
Research Summary: Energizing Finance
According to a new series of reports from SEforALL, only 1% of international finance goes to decentralized renewable energy, and just 0.1% when it comes to multilateral funders. This is despite the fact that the per-household cost of grid-connected electricity access is about 50-times more expensive than basic distributed solar.
See a brief summary of highlights from the report: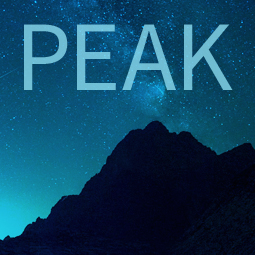 Platform for Energy Access Knowledge
Explore the best energy access data and thinking with PEAK, our powerful interactive information exchange platform.