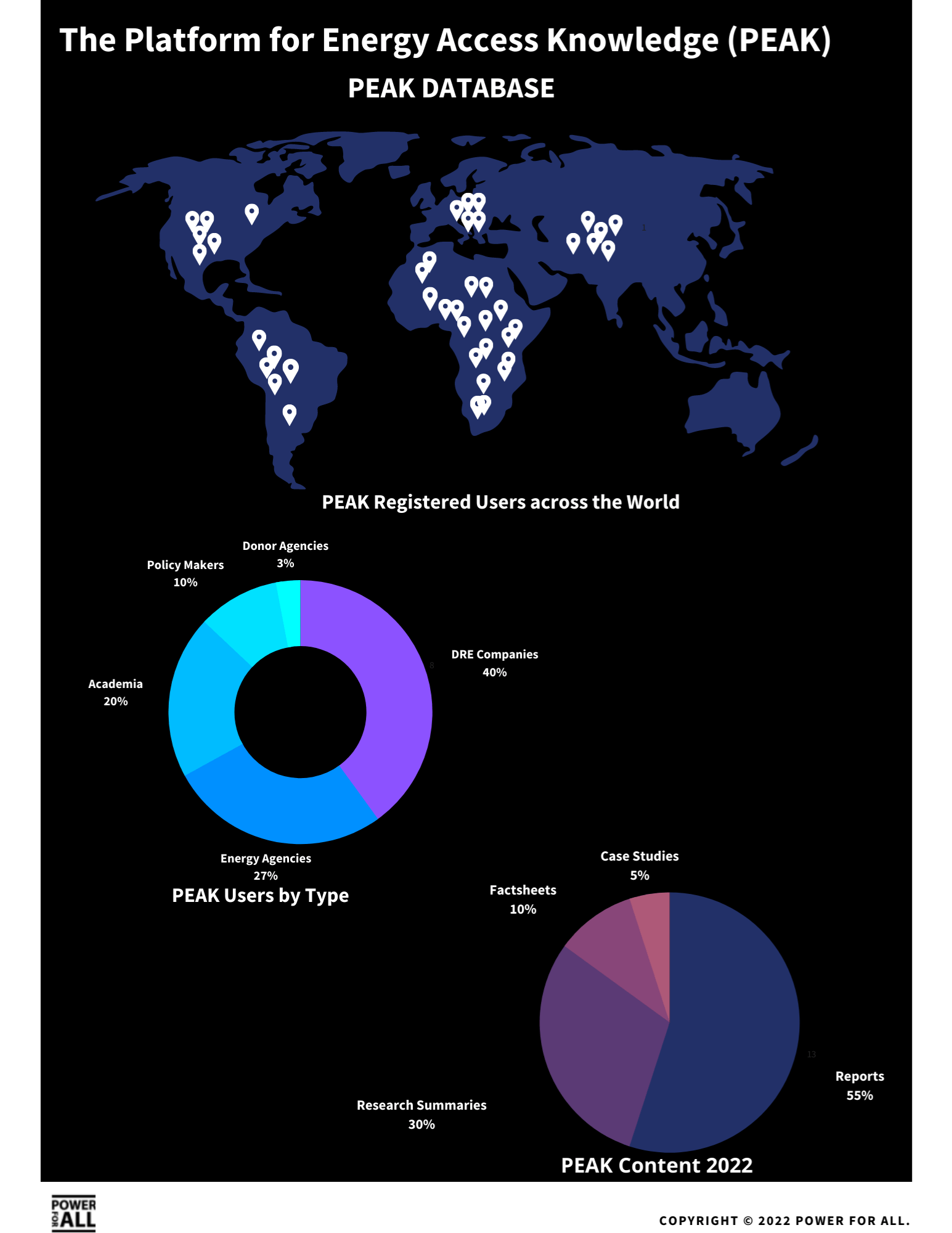 February 28, 2022
Power for All
Impact, Infographics
Data for Energy Access: Power for All's Platform for Energy Access Knowledge (PEAK)
PEAK is a research tool built for fact-based advocacy and communication. The PEAK technology integrates a select portfolio of open-access applications that together facilitate the ability to process by curating, organizing, and synthesizing relevant publicly available reports and data to make sure important information gets to a broader audience by using the three pillars that are Data Visibility, Knowledge Synthesis, and Education and Engagement.
The  platform is a free and open-source tool that integrates a select portfolio of open-access data management applications that helps practitioners to find relevant publicly available reports and data tools much easier which allows you to share and download them for future use.
PEAK has amassed over 600 registered users from over the continent such as  Asia, Africa, and Europe. PEAK users represent a wide spectrum of stakeholders in the sector including researchers, DRE companies, and energy agencies who take a key interest in PEAK's visualization tools and case studies.
PEAK facilitates the production of research knowledge products such as research summaries, factsheets, spotlights, infographics, and instant visualization that can be saved, downloaded, and shared on social media platforms so that you can engage with your audience on a real-time basis. It also offers users an opportunity to, work collaboratively by building a personalized library and sharing data across the globe.
To learn more about PEAK and how to access its resources, please click this link: PEAK overview video tour.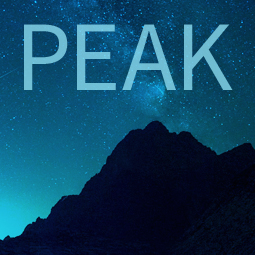 Platform for Energy Access Knowledge
Explore the best energy access data and thinking with PEAK, our powerful interactive information exchange platform.