Fact Sheets & Research Summaries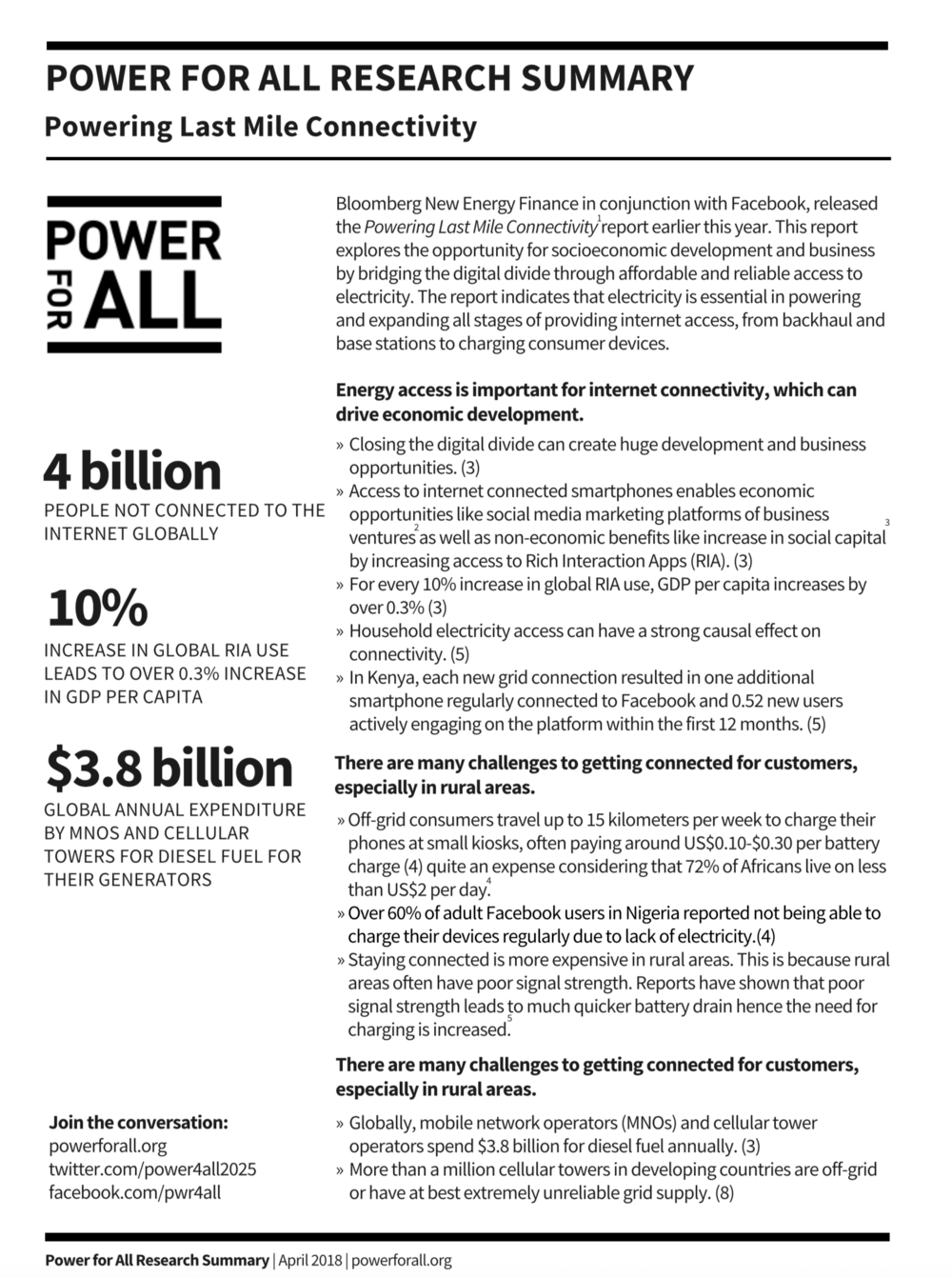 April 24, 2018
Power for All
Utilities 2.0, Energy Access
Research Summary: Powering Last Mile Connectivity
Nearly four billion people are not connected to the internet today, representing a significant opportunity for both socio-economic development and business. Bridging this digital divide requires affordable and reliable access to electricity—essential to power and expand all stages of providing internet access, from backhaul and base stations to charging consumer devices.
Power for All has created a short summary of the findings of the 2018 report by Bloomberg New Energy Finance (BNEF) and Facebook, Powering Last Mile Connectivity.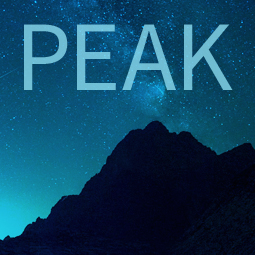 Platform for Energy Access Knowledge
Explore the best energy access data and thinking with PEAK, our powerful interactive information exchange platform.