Fact Sheets & Research Summaries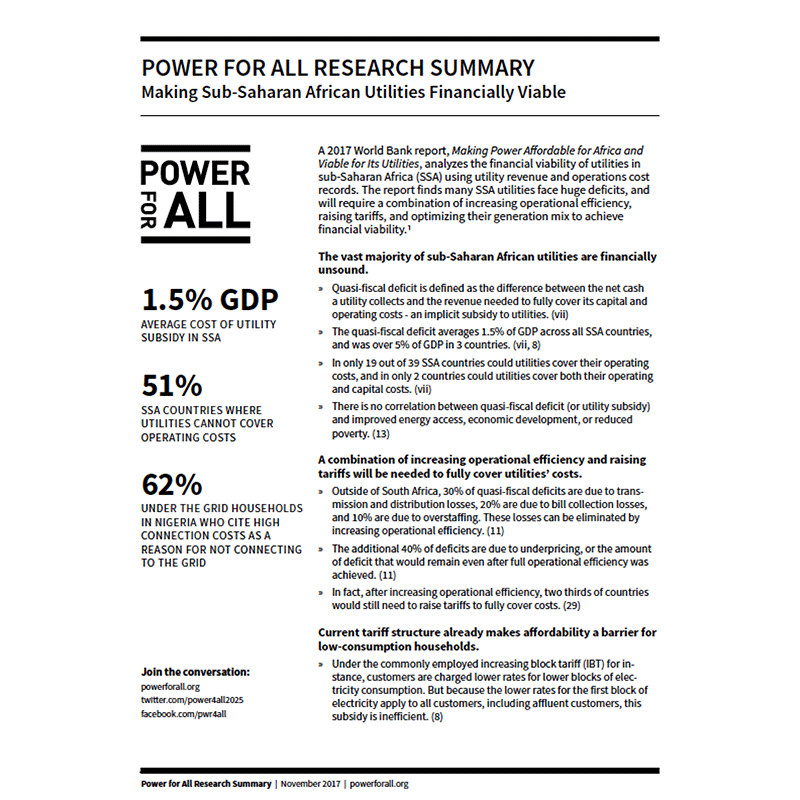 February 20, 2018
Power for All
Utilities 2.0, Energy Policy
Research Summary: Making Sub-Saharan African Utilities Financially Viable
A 2017 World Bank report, Making Power Affordable for Africa and Viable for Its Utilities, analyzes the financial viability of utilities in sub-Saharan Africa (SSA) using utility revenue and operations cost records. The report finds many SSA utilities face huge deficits, and will require a combination of increasing operational efficiency, raising tariffs, and optimizing their generation mix to achieve financial viability.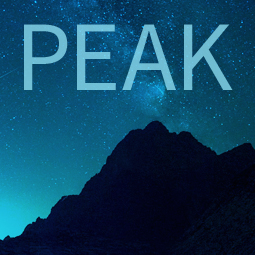 Platform for Energy Access Knowledge
Explore the best energy access data and thinking with PEAK, our powerful interactive information exchange platform.