Fact Sheets & Research Summaries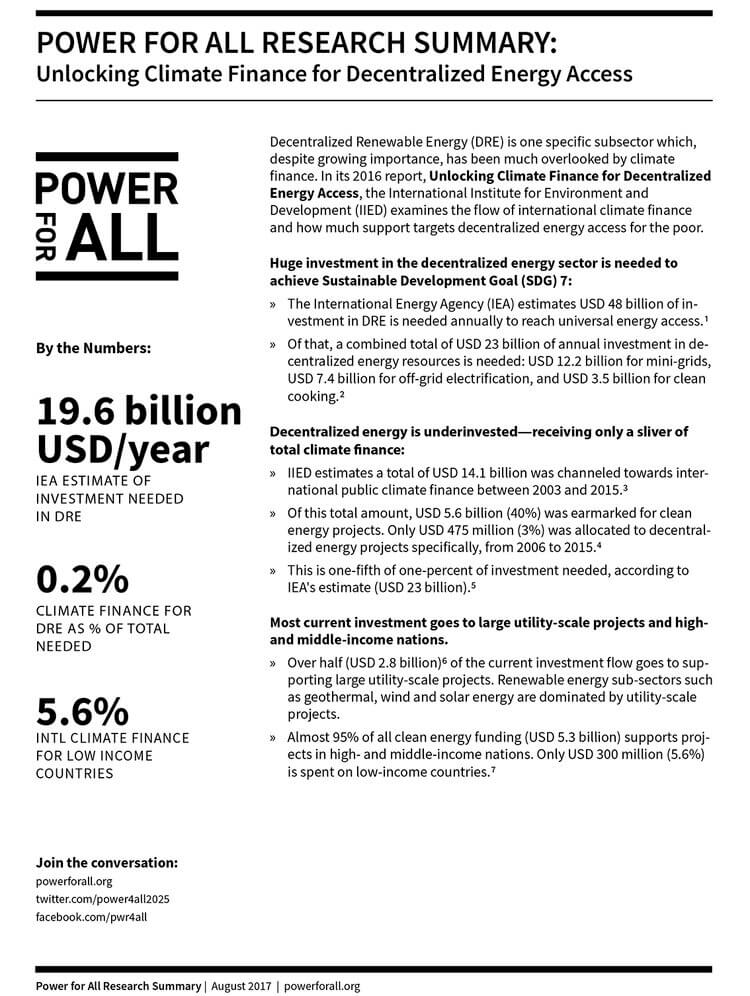 August 08, 2017
Power for All
Decentralized Renewables
Research Summary: Climate Finance MIA for DRE
The International Energy Agency (IEA) says $19.6 billion needs to be invested each year in distributed solutions (mini-grid and off-grid systems) to achieve universal electricity access by 2030. Yet currently just 0.2% of climate finance goes to such solutions, and low-income countries (i.e. the ones who suffer most from energy poverty and climate change) get just 5% of total clean energy finance. India, by the way, which is classified as a lower-middle income country, has received about one-third ($170 million) of total climate finance for DRE. 
Learn the facts in this Research Summary of a 2016 report by the International Institute for Environment and Development (IIED).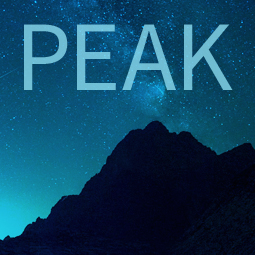 Platform for Energy Access Knowledge
Explore the best energy access data and thinking with PEAK, our powerful interactive information exchange platform.