Fact Sheets & Research Summaries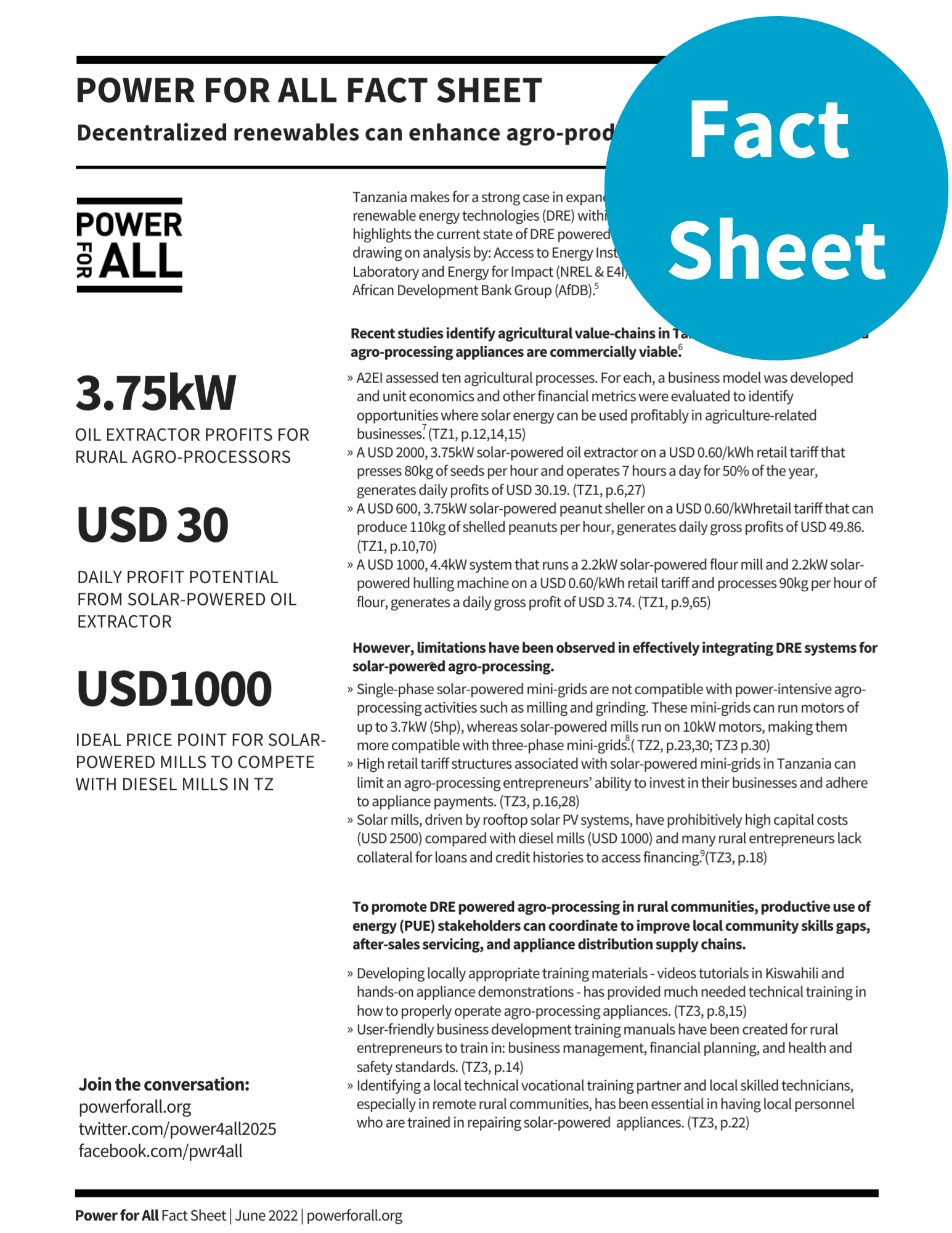 June 23, 2022
Power for All
Africa Agriculture, Decentralized Renewables
Factsheet: Decentralized Renewables Can Enhance Agro-Productivity In Tanzania
Decentralized Renewable Energy (DRE) sources can enhance agro-productivity and food security. This Fact Sheet highlights the current state of DRE powered agro-processing activities in Tanzania, drawing on analysis by: Access to Energy Institute (A2EI), The National Renewable Energy Laboratory and Energy for Impact (NREL&E4I), the Energy Change Lab (the Lab), and African Development Bank Group (AfDB).
Share the Message
DRE agro-processing offers a strong commercial opportunity for rural entrepreneurs. However, appliance financing, business, and technical skills gap, and high retail tariffs remain a barrier to maximizing the opportunity.
Key productive use of energy (PUE) stakeholders can position themselves in engaging with local communities to offer training and financing assistance thus bridging the barriers to solar-powered agro-processing.
Government and partners can play a role in encouraging DRE projects by offering a conducive investment environment; they can provide long-term financing and transaction advisory services to DRE developers.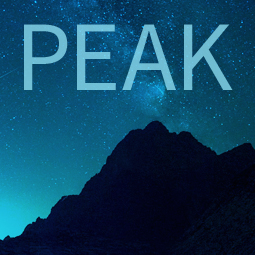 Platform for Energy Access Knowledge
Explore the best energy access data and thinking with PEAK, our powerful interactive information exchange platform.