Fact Sheets & Research Summaries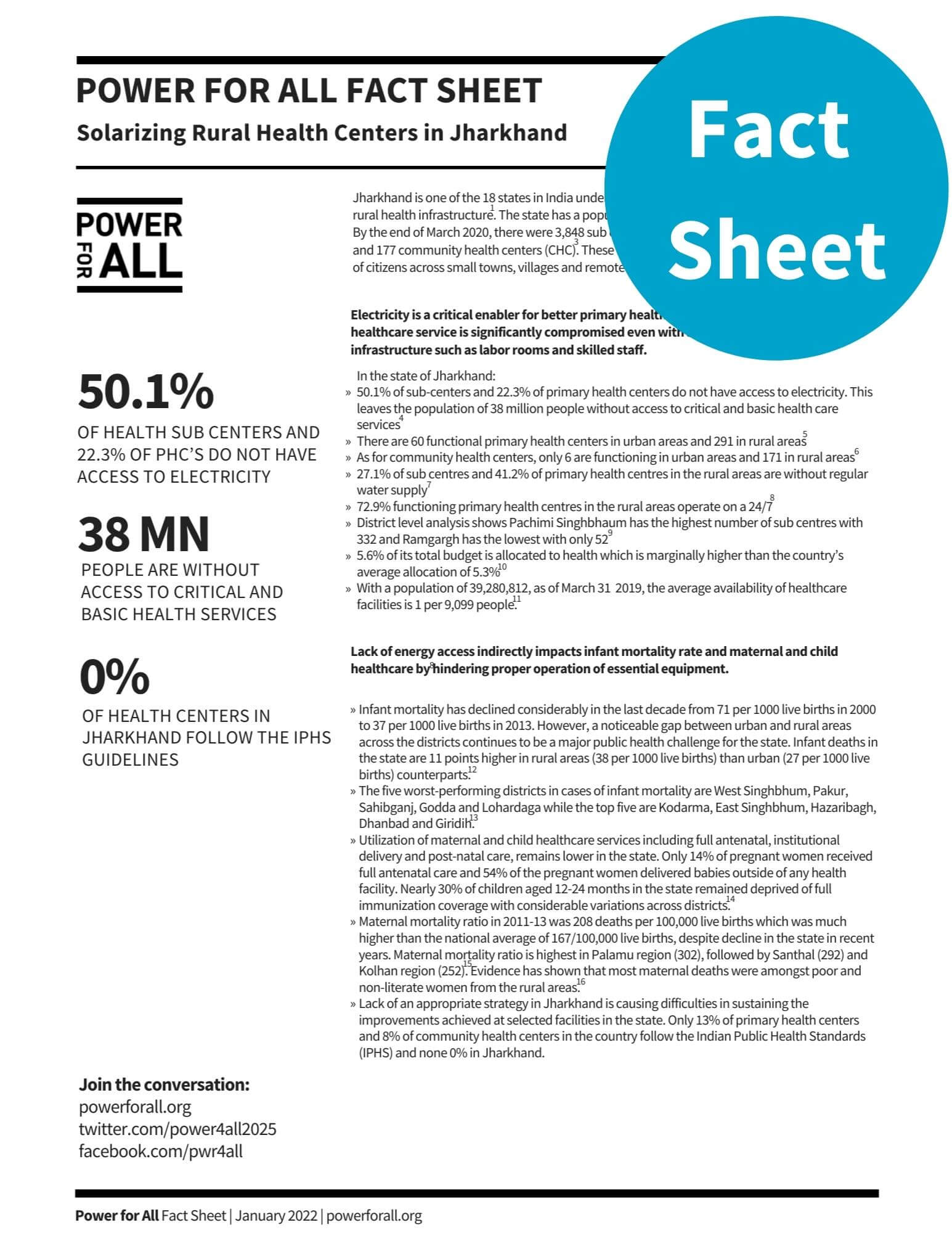 February 01, 2022
Power for All
India Health, Decentralized Renewables
Fact Sheet: Solarizing Rural health Centers in Jharkhand
Nearly 38 million people in the state of Jharkhand, India, do not have access to critical and basic health services. Decentralized Renewable Energy can empower the 4000 rural health centers with reliable electricity, which will ensure quality health care for all in the state.
Share the Message
Lack of access to energy in health centers for basic services limits diagnostic capabilities and treatment services in addition to the challenges in low manpower such as social physicians, public health nurses, midwives and paramedical workers.
Higher rates of maternal mortality and lower coverage of antenatal, natal and post-natal care is one of the major public health challenges in the state.
Access to reliable electricity in health centers is essential for operations and provision of healthcare services. These include improving basic amenities such as access to clean water, sanitation, cooling and lighting and supporting operation of essential equipment such as refrigerators for preservation of critical medicines requiring refrigeration.
Strengthening rural health infrastructure and promoting continuum of care are key steps towards achieving the adequate coverage of maternal and child healthcare services.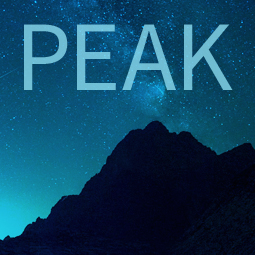 Platform for Energy Access Knowledge
Explore the best energy access data and thinking with PEAK, our powerful interactive information exchange platform.