Fact Sheets & Research Summaries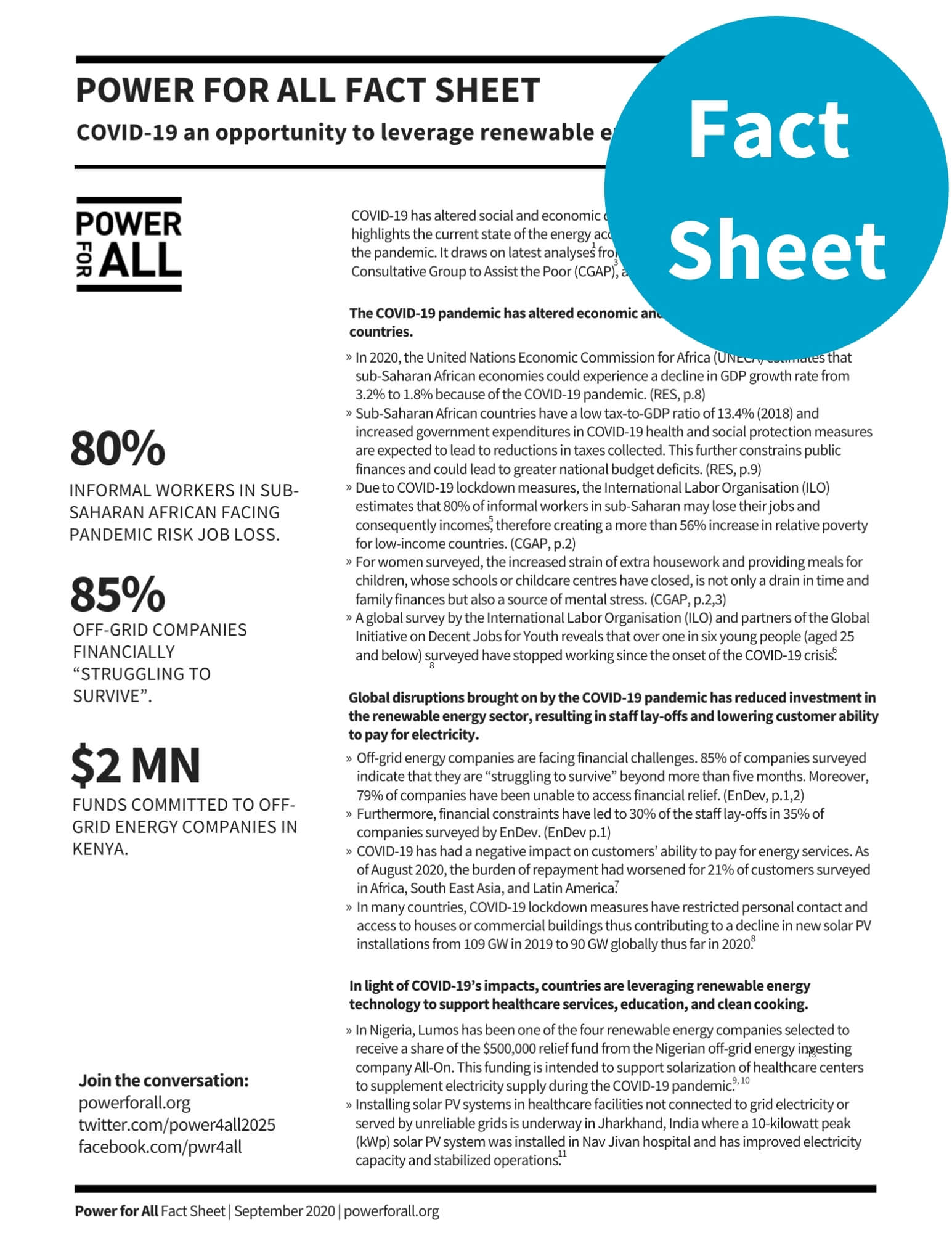 September 16, 2020
Power for All
Technologies, Energy Access
Fact Sheet: COVID impact at a glance
Our Platform for Energy Access Knowledge (PEAK) compiled a two-page overview of the socio-economic impact of COVID on the energy access sector, and highlights how some countries are responding by leveraging recent advances in decentralized renewables.
Share the Message
COVID-19 has negatively affected customers' ability to pay for energy services; relief measures such as waivers to mitigate service disruptions and cash transfers can help customers continue to benefit from clean energy access.
Women face an increased strain of extra housework and providing meals for children, whose schools or childcare centers have closed, is not only a drain in time and family finances but also a source of mental stress.
Financial investments in solar-powered technology in healthcare, education and clean cooking can play a significant role in aiding economic recovery beyond the COVID-19 pandemic.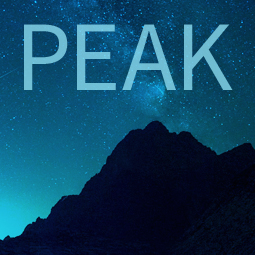 Platform for Energy Access Knowledge
Explore the best energy access data and thinking with PEAK, our powerful interactive information exchange platform.