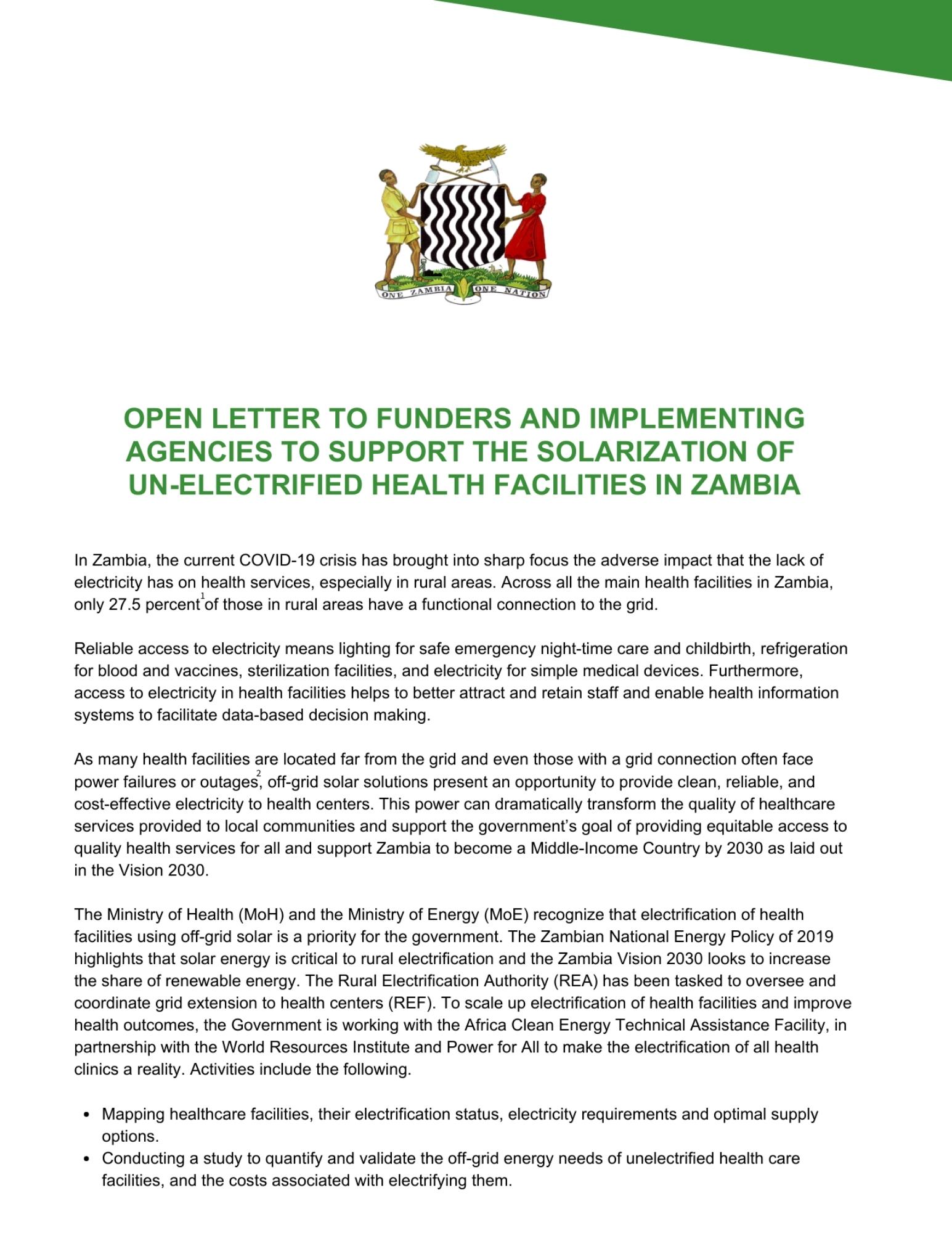 July 08, 2022
Africa Clean Energy Technical Assistance Facility, Power for All, the Health Coalition of Zambia
Africa Health, Decentralized Renewables
Open Letter to Funders and Implementing Agencies to Support the Solarization of Un-Electrified Health Facilities in Zambia
The electrification of health facilities using off-grid solar is a priority for the government of Zambia as part of its goal of providing equitable access to quality health services for all.
In this open letter, The Ministry of Health (MoH) and the Ministry of Energy (MoE)  call on funders and implementing agencies to coordinate efforts and pool resources to support government initiative to scale up the electrification of health facilities effectively and efficiently. These include mobilizing US$50 million  to fund off-grid electrification of 1,000 health centres, minor works associated with solarization of the centres, context-specific services, medical devices, and operation and maintenance (O&M) costs.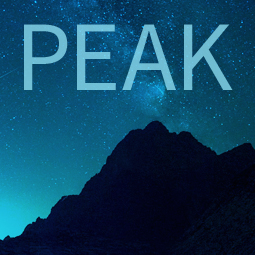 Platform for Energy Access Knowledge
Explore the best energy access data and thinking with PEAK, our powerful interactive information exchange platform.