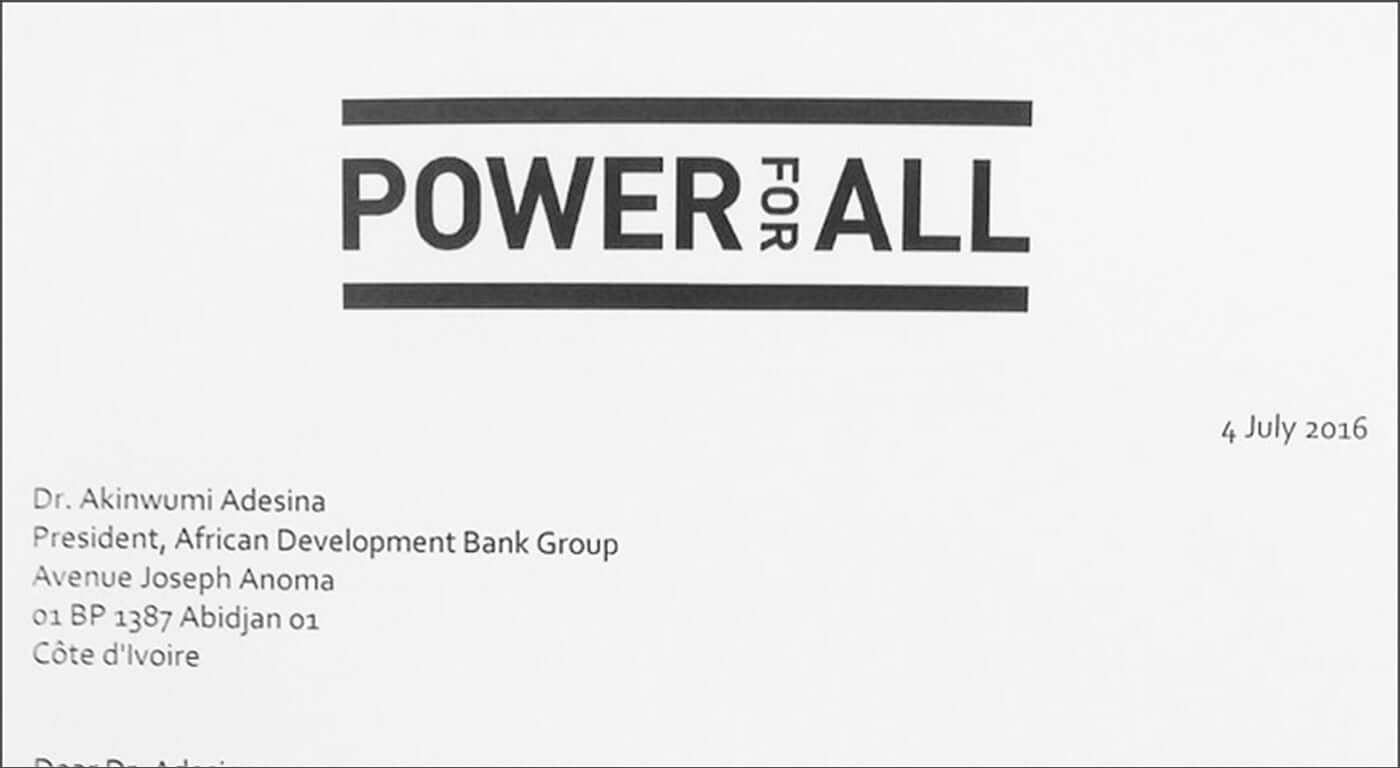 July 05, 2016
Christine Eibs-Singer
Calls to Action
Call to Action: Letter to Dr. Akinwumi Adesina
Power for All and 24 partners and allies from across the decentralized energy sector have sent a letter to Dr. Akinwumi Adesina, President of the African Development Bank (AfDB), urging him to fill the newly created role of Vice President, Power, Energy and Green Growth—who will lead the Transformative Partnership on Energy—with an "outside-the-box" thinker who has a keen understanding of new business models and the vital role that innovative, distributed renewable technologies must play in achieving universal energy access. The letter comes after Power for All found that knowledge of distributed energy solutions was not highlighted in the role-criteria which the Bank recently advertised in the Economist.
A shift is needed in the way decentralized energy is funded and resourced
Achieving the goal of universal access to energy in Africa by 2025 is possible but only if the AfDB radically ramps up its investment into decentralized renewable energy (DRE) solutions, and treats them as core components of its strategies. DRE currently accounts for less than 1% of the AfDB's total energy portfolio; a figure which must change if we are to move away from slow-moving, expensive business-as-usual approaches. "Business as usual" ultimately means "energy poverty as usual." Recognising that the African continent is in need of game changers to address this issue, the letter calls on the AfDB to seize its opportunity to build the human resources, as well as the mechanisms and incentives, necessary to engage meaningfully with the distributed renewables sector.
A Call to Action for all Multilateral Development Banks (MDBs)
This letter follows a similar call issued to Dr Jim Kim, President of the World Bank, earlier this year regarding his recruitment to fill the position of Senior Director of Energy and Extractives Global Practice. Power for All and its partners urge all MDBs to utilise human resource decisions on the horizon in the climate and energy arena to recruit individuals willing to deploy disruptive approaches for energy delivery, whilst also driving the Banks' respective teams to embrace DRE initiatives and stimulate country engagement and uptake.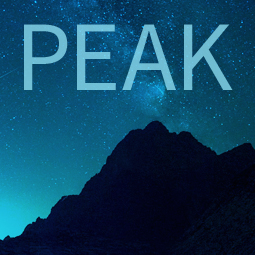 Platform for Energy Access Knowledge
Explore the best energy access data and thinking with PEAK, our powerful interactive information exchange platform.