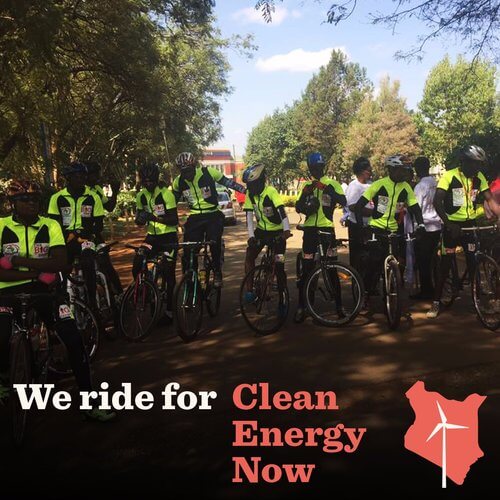 The Tour de France might still be one week away, but in Kenya young people are currently cycling across the country to connect with people who do not have access to energy. During the trip the cyclists are meeting with local communities and government officials to promote renewable energy as a clean solution to lack of energy access, ahead of the Kenyan elections that are taking place on the 8 August. This is part of the Big Shift campaign supported by the African Coalition for Sustainable Energy and Access (ACSEA), the Pan-African Climate Justice Alliance (PACJA), Kenya Youth Climate Network and Christian Aid.
So far, the caravan has visited Uasin Gishu, Kakamega, Kisumu and Mombasa counties. In Uasin Gishu, the cyclists met a man who has been using clean biogas for cooking for the last 8 years, and is now starting to use it for lighting and refrigeration, and sharing his experience with other farmers. They then hit the road again to Kakamega, passing through Kakamega forest where the cyclists saw for themselves the deforestation that is taking place due to a lack of alternative affordable energy sources, which has forced local people to chop down the precious trees for firewood. The caravan travelled on to Kisumu, where the cyclists were able to meet the county's Chief Officer for Green Energy and Climate Change and held an energy policy dialogue with representatives from key government departments to discuss how their plans can be adapted to incorporate climate change and clean energy considerations. In Mombasa, the cyclists were able to meet residents and the Deputy Director of Energy to discuss the potential of renewables. All across the country, their message has been well received and communities and government officials have been keen to discuss renewable energy options further.
Next, the caravan will be travelling on to Makueni, Machakos and Meru, and will be ending in Nairobi on 4 July. You can follow their exciting journey by joining the Clean Energy Now Facebook event, or following the hashtags #CleanEnergyKe #BigShift. Please join in celebrating and promoting clean energy in Kenya!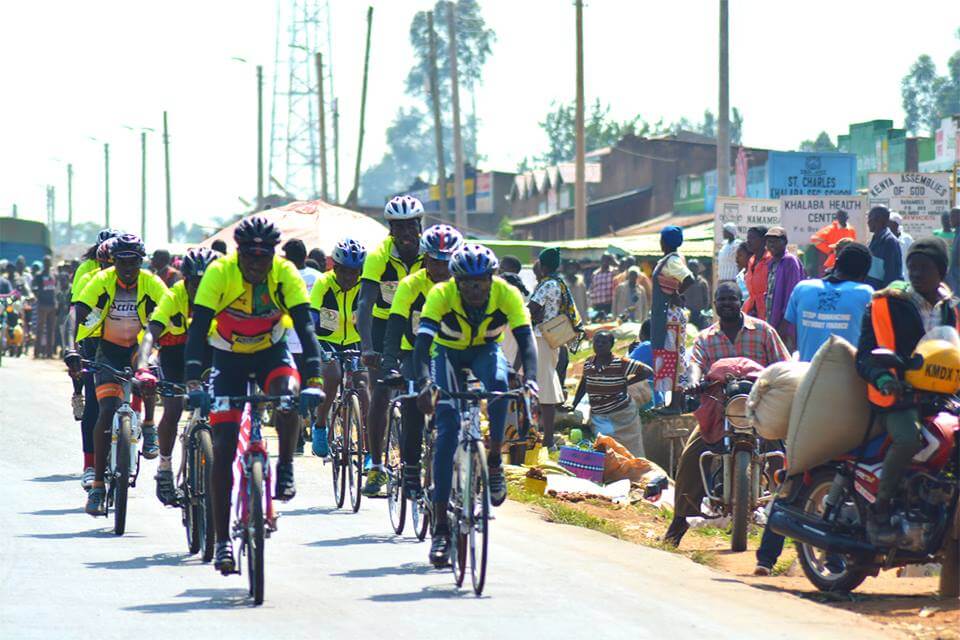 Cyclists are drawing a lot of attention to their energy access caravan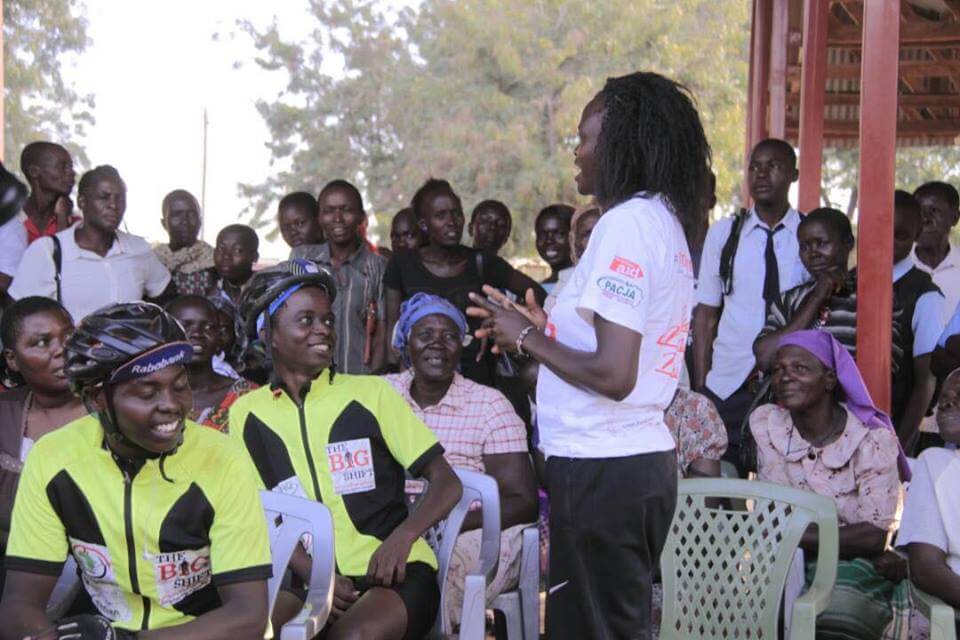 Sharing knowledge about clean energy access and The Big Shift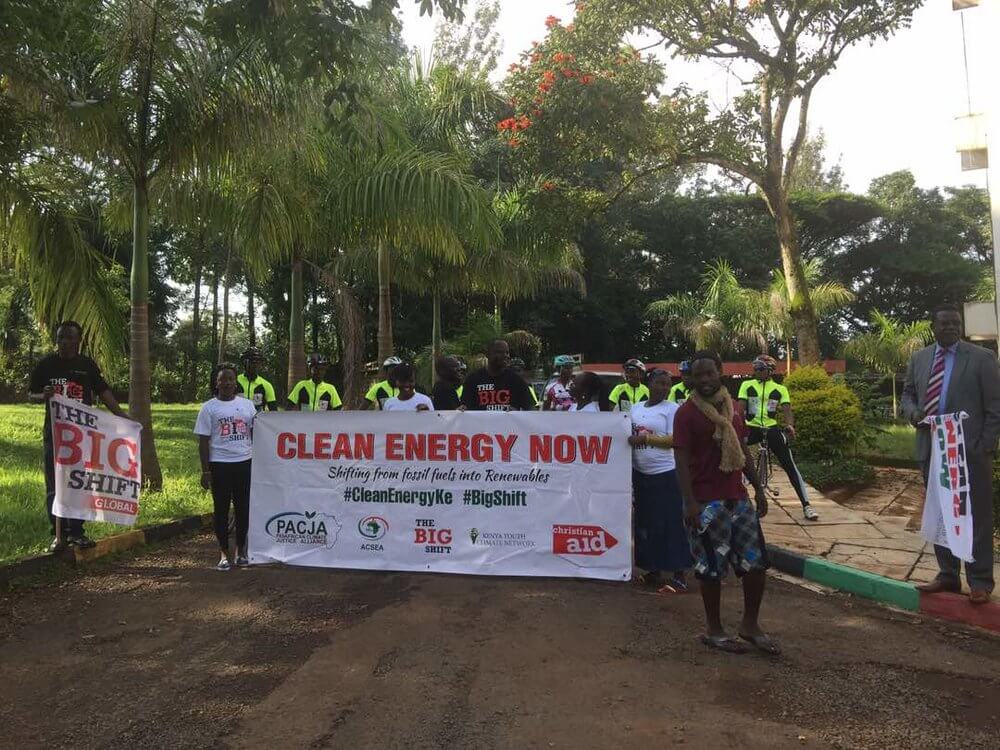 In Kakamega with Deputy Regional commissioner Western Region 4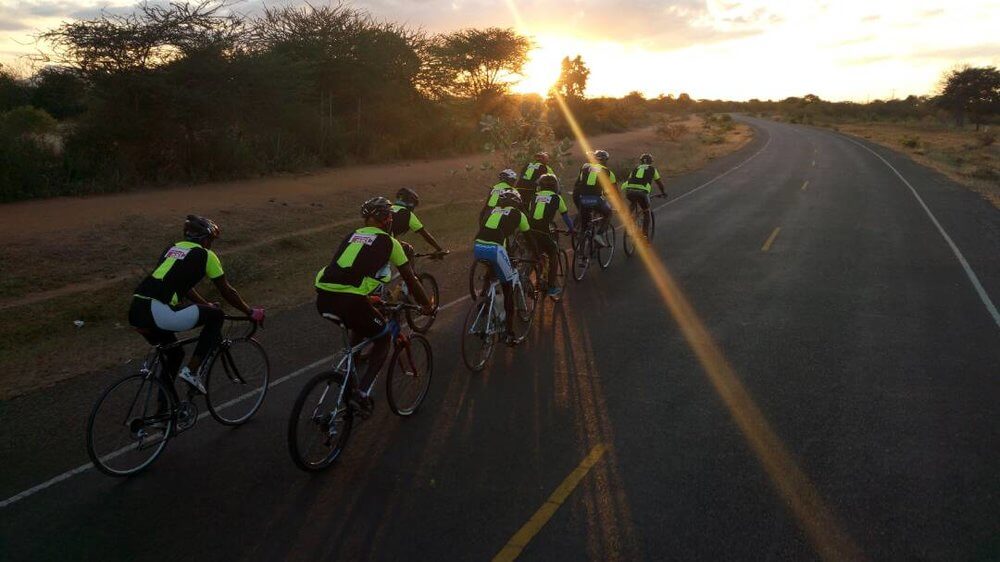 Arriving in Makueni