Country
Uganda
Population
43.25 million
Energy Access
20%
People Without Electricity
34,000,000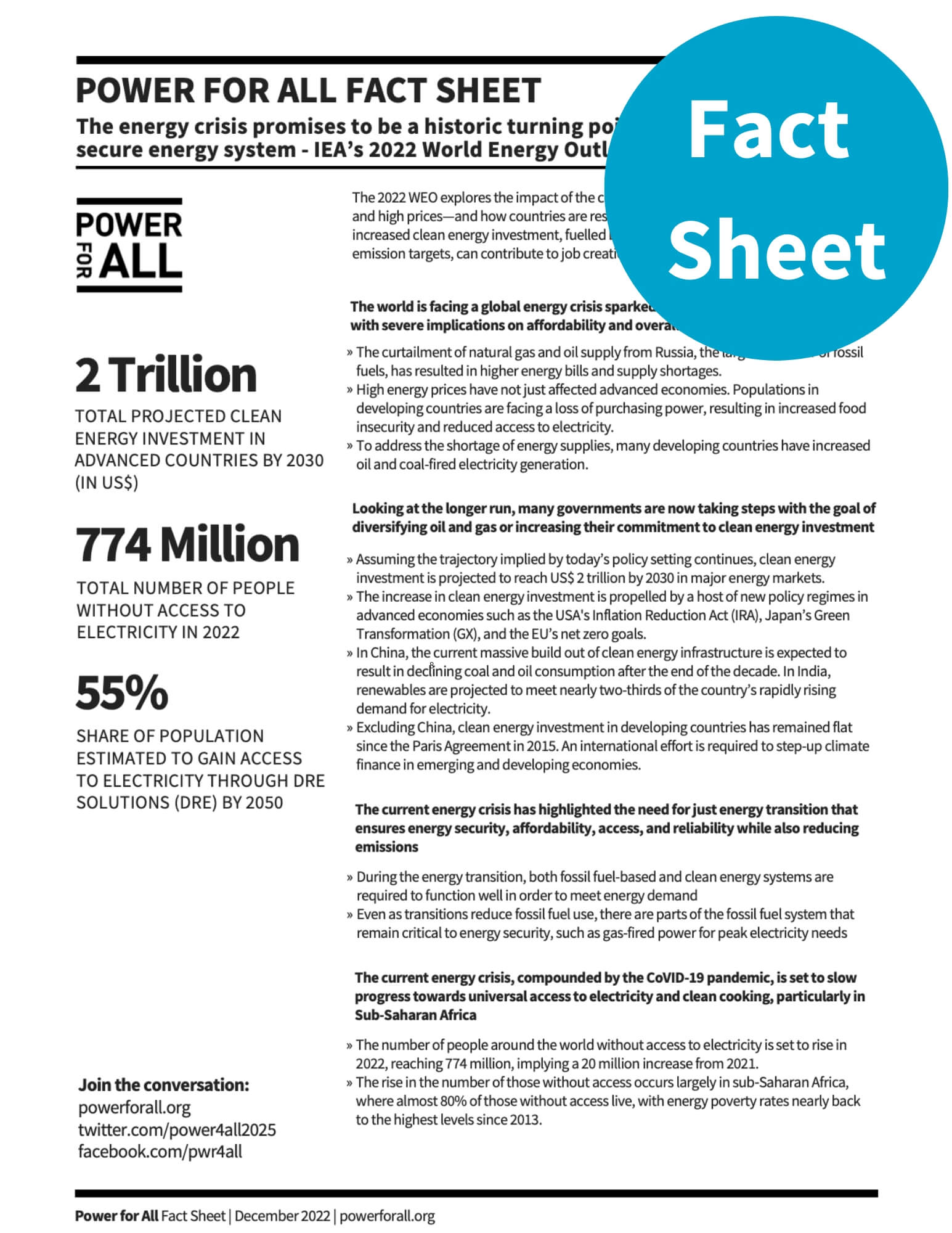 Fact Sheet: IEA's 2022 World Energy Outlook
Will governments around the world create a safety net for electricity consumers by accelerating the establishment of new renewable energy projects?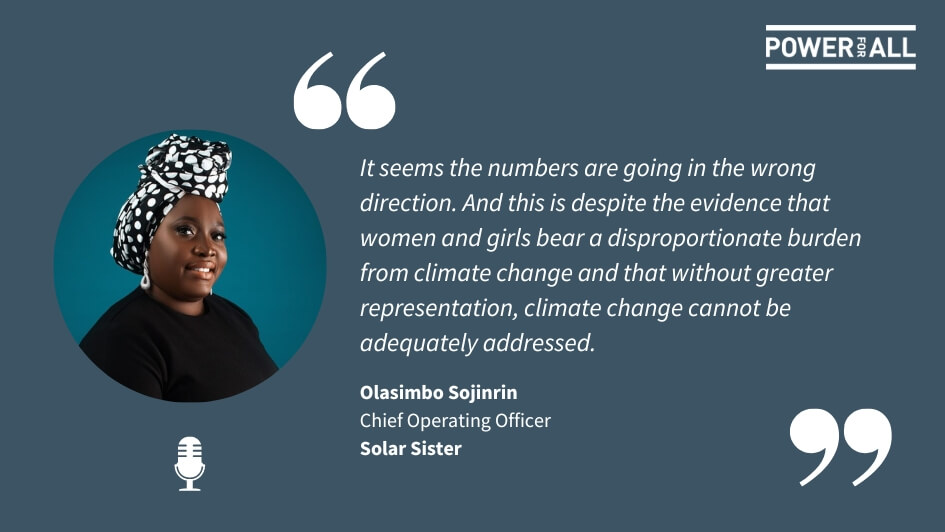 Post-COP27 reflections with Olasimbo Sojinrin, COO at Solar Sister
In this last podcast for 2022, we reflect on the COP27 outcomes with Solar Sister Chief Operating Office Olasimbo Sojinrin.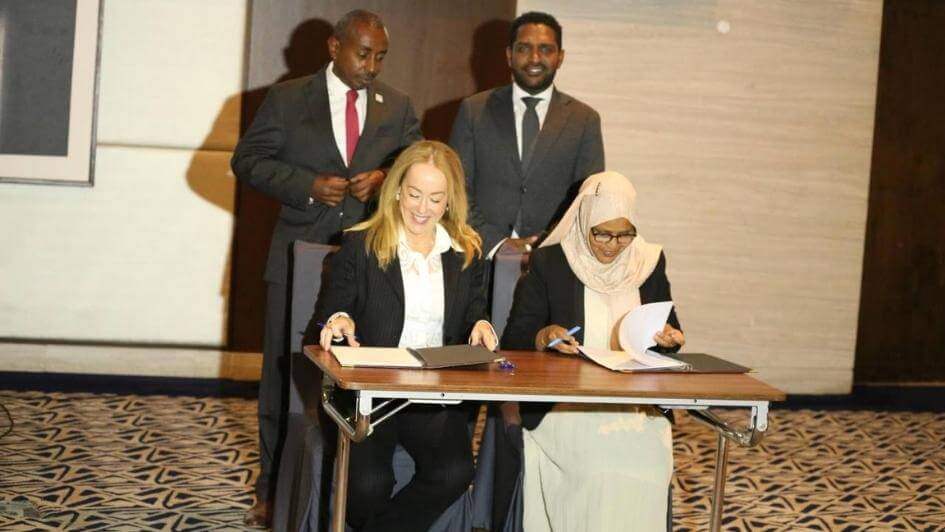 Powering Agriculture Ethiopia: New renewable energy enabled irrigation project to spur agricultural productivity by promoting productive use of renewable energy
Today, the Ministry of Irrigation and Lowlands launched the Powering Agriculture in Ethiopia project in partnership with Power for All, to sustainably energize Ethiopia's agriculture system utilizing Decentralized Renewable Energy solutions (DREs) for improved productivity and incomes.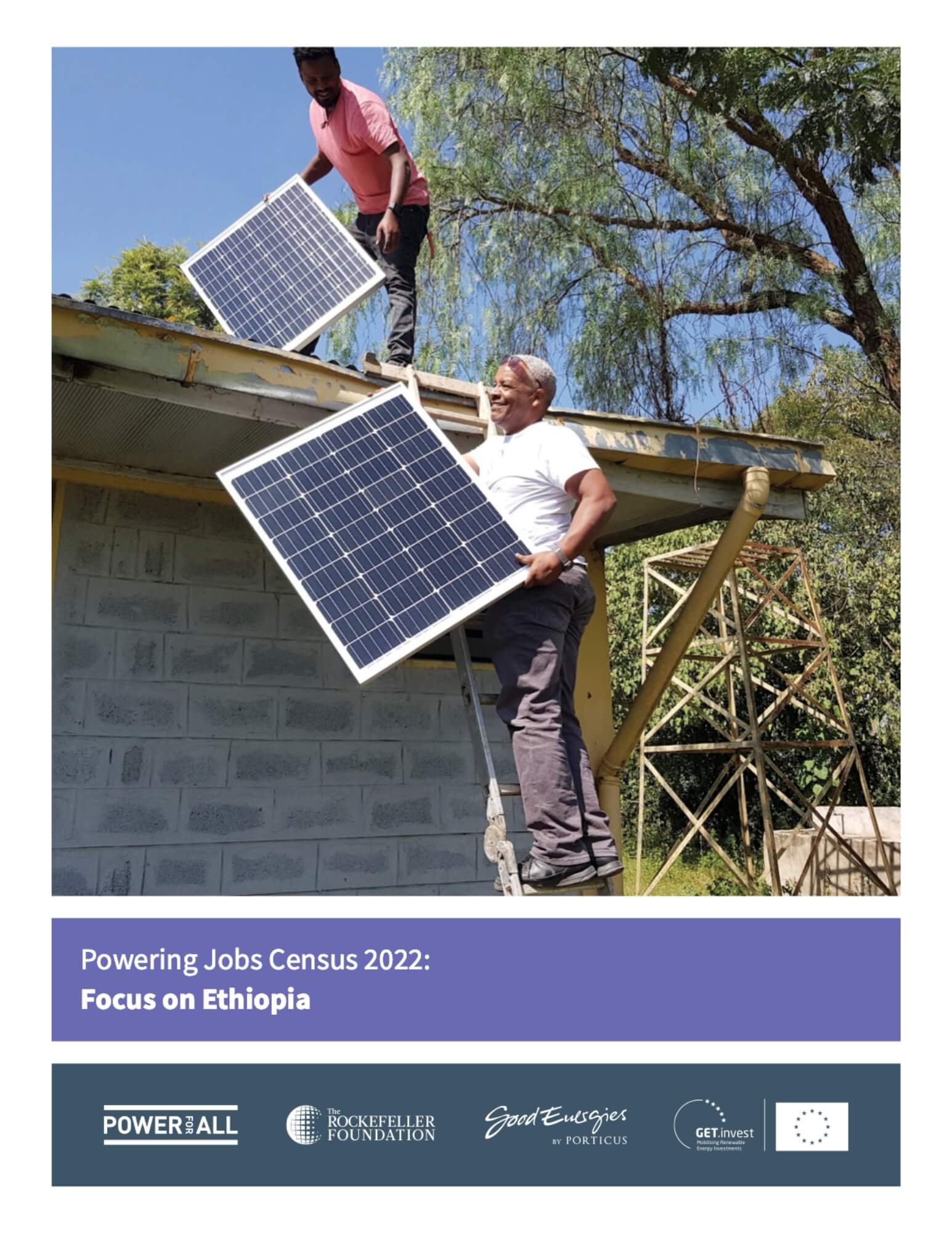 Powering Jobs Census 2022: Focus on Ethiopia
You can download the Energy Access Workforce Ethiopia report to learn about the victories, challenges, and possibilities the decentralized renewable energy (DRE) sector brings.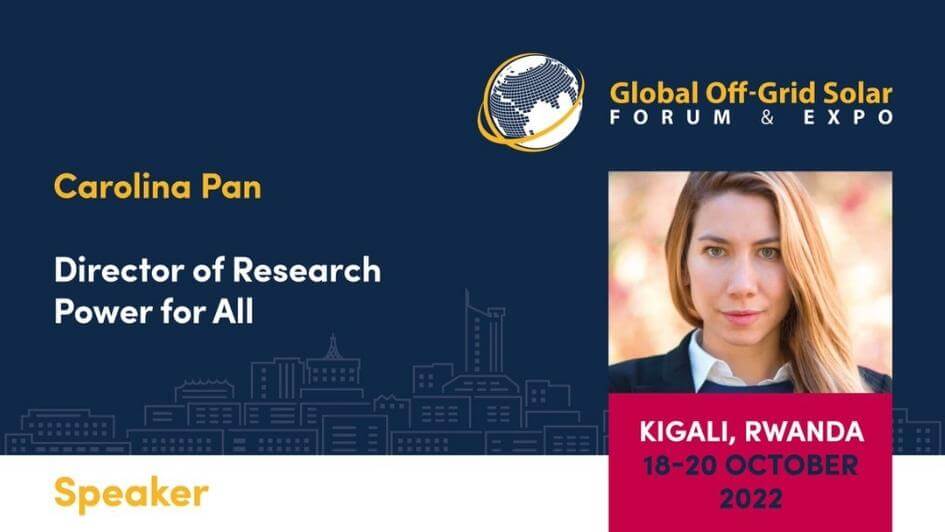 Campaign Updates: October 2022
We continued to disseminate and facilitate discussions on the findings and recommendations of the 2022 Powering Jobs census. We launched Powering Jobs census country reports for Nigeria, Uganda and Kenya and took part in the Global Off-Grid Solar Forum and Expo held in Kigali, Rwanda.