January 02, 2017
Susie Wheeldon
Interviews
Will 2017 Break the Billion $ Barrier?
The end of 2016 has seen a volley of investments in decentralized renewable energy (DRE) companies that will see the year out with a bang for the decentralized renewables sector, including $90 million investment into Lumos Global, a joint venture between Off Grid Electric and EDF, a $20 million investment in Fluidic, and an E14.6 million investment in Mobisol, following Investec Asset Management buying a stake in the company in October. It also saw the launch of two innovative—and potentially—game changing initiatives, a $100 million open fund for solar and storage, and the One for All campaign—an independent, global campaign to mobilize new investors to focus 1 percent of their assets on solutions to energy poverty.
And... governments and multilateral development banks (MDBs) are finally on the move.
In the last quarter of the year, the European Bank for Reconstruction and Development announced an E400million package to support small-scale renewable energy and resource efficiency projects in Turkey, the Asian Development Bank committed a $325 million loan to connect off-grid communities in Pakistan through micro-hydro and PV systems, the United States-India Clean Energy Finance $20 million initiative was launched to catalyze OPIC investment and private finance into the DRE sector, and this week's announcement saw the AfDB kick start a $500 Facility for Energy Inclusion with $100 million in seed funding.
Much of the MDB funding is multi-year, and it may not all flow to the private market, but another record year—teamed with gathering momentum—gave us pause to ask: will 2017 be the year the billion dollar DRE investment opportunityfinds its funding? (and will the World Bank join the MDB list...)
To take a closer look at the radar for next year, we spoke to Itamar Orlandi—Head of Bloomberg New Energy Finance's research team on Independent Energy Systems—who certainly knows a few things about upcoming market trends, having been the lead author of the 2016 Off-Grid Solar Market trends report, compiled in partnership with the IFC and the Global Off-Grid Lighting Association.
Listen to the Q&A to learn about the role commercial equity, policy decisions, and storage could play in DRE investment for 2017.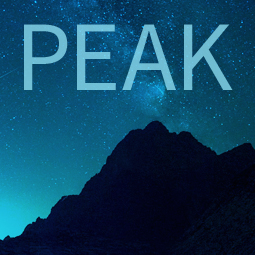 Platform for Energy Access Knowledge
Explore the best energy access data and thinking with PEAK, our powerful interactive information exchange platform.