November 24, 2016
Susie Wheeldon
Interviews
The Future is Calling: Clean Energy Enterprises are Changing Customer Service in Africa
What are off-grid companies doing that many utilities aren't? Putting the customer first.
In rural regions of Africa and Asia, energy access and customer service can be a complex and challenging task—distances can be long, communications poor and fuel supplies unreliable. Even when families are able to access the centralized-grid, they have little control or influence on the service provided. Blackouts and breakdowns are common place. Yet into this space, a pioneering group of decentralized renewable power providers are disrupting the status quo, and building an entirely new energy ecosystem—one in which the customer comes first.
We caught up with Lyndsay Handler, CEO of Fenix International, an enterprise that has reached over 85,000 households with solar systems in Uganda, and Richard Swierts, head of Enserve at Tanzanian mini-grid company Devergy, to learn how their companies are putting customer service at the heart of operations.
Listen to the full audio Q&A below, or read their top 5 insights:
Customer service is critical for building demand -- it creates trust in the technology, the brand and the sector. "Exceptional customer experience" is at the heart of Fenix's operations, explained Handler. It is vital to ensure that customers get the critical benefits of energy services, and has a direct impact on the company's bottom line. Warranties—and making good on warranties—are "one of the top 3 considerations when customers make purchases", she noted. Good service enables enterprises to create a long-term relationship of trust with customers—one which can lead to more sales, more impact and a world of new business opportunities.
Customer support needs to work for the customer -- while it might sound obvious, customer support simply does not do its job if customers can't make use of it. To enable all customers to get good customer service, both companies have taken important steps—via call centers as well as on-the-ground presence—to ensure their customers can reach them; not always easy when serving thousands of rural consumers across wide geographic areas. For example, Fenix International operates a toll free customer hotline in 24 languages to ensure that all customers can contact them, regardless of their dialect or ability to pay for a call, while Devergy hires agents from communities in which their mini-grids are operating, and proactively contacts customers to check everything is going well.
Customer service provides companies with a competitive advantage -- both within the off-grid sector and in relation to the national grid. Reliable and trusted power is a key draw for customers who live in regions without a stable power supply or where—if the centralized-grid is available—it suffers from blackouts and breakdowns. As Swierts explained: "With the national grid, most of the time, if there is a problem [customers] don't know who to call or how long it will take".
Customer protection will become increasingly important as the sector grows -- while the future is likely to see decentralized energy companies that realise the value of customer service "double down" on their efforts, the big commercial opportunity presented by the sector could also lead to customer service being overlooked by others in the bid for quick returns, advised Handler. "Companies coming in and aggressively selling without taking the time to set up customer service systems, processes and teams is one of biggest risks."
Customer service is already a key focus of forward looking players -- many enterprises recognise that strong customer service is vital for their customers, businesses and for the sector to thrive. While industry players such as the Global Off-Grid Lighting Association are leading work on quality assurance and standards—a logical first step to ensure that the hardware provided is high quality. In Tanzania, the energy regulator is also beginning to take action to drive better customer service, but leading companies such as Devergy, M-Kopa, Mobisol and others "always try to exceed the regulation", noted Swierts. The most important thing is to "make sure that customers are having a good service".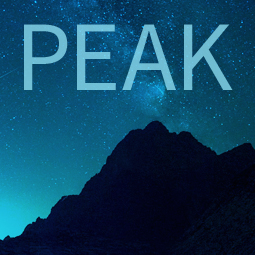 Platform for Energy Access Knowledge
Explore the best energy access data and thinking with PEAK, our powerful interactive information exchange platform.