June 22, 2017
William Brent
Interviews
In Conversation with... Jane Ebinger
Sustainable Energy for All (SEforALL) is developing an action-plan for a public-private initiative focused on gender equality and women's empowerment and it wants your input. This according to Jane Ebinger, SEforALL's director of policy, who had a wide-ranging conversation with Power for All, during which she also highlighted the critical need for supporting human capacity more broadly in order to achieve SDG7, the leadership of India and a need for greater country-level and regional coordination.
Listen to the entire interview:
"There's a great need to build capacity for markets to expand," Ebinger said, citing both technical skills as well as the "need to build capacity and awareness with local financial institutions, so that they are able to both understand and invest in small-scale project opportunities at the local level." CSOs, she added, can also play a critical role in helping to socialize best practices at the local level.
In particular, the role of women in energy access growth will be a top priority for SEforALL, which will host a workshop this month to develop a plan that will accelerate gender equality, inclusion and women's empowerment. The initiative aims to offer women full participation in developing energy access solutions as well as to find ways to unlock finance (both public and private) to support solutions for social inclusion. The goal is to formally launch the action plan at COP23 in Bonn, Germany in November.
"By being an agent within the energy service and delivery and energy businesses, it allows women's position in society and the household to change and gives them a voice in decision making," Ebinger said. 
Calling on countries to "put access considerations at the heart of their energy policy," she said SEforALL was stepping up its work to coordinate with development banks and national governments through its regional and knowledge hubs, with the goal of growing markets and closing access gaps. "This interaction keeps access at heart of national discussion," she said.
Ebinger also pointed out a less publicly known part of SEforALL's work—that it takes requests from governments to be a "collaborative agent", helping to highlight what's working with access, including new business and financial models. One key for achieving energy access, Ebinger said, was integrated energy planning, yet only 44% of low energy access countries currently apply it. 
India could play an important role in this dynamic, Ebinger said, noting that the country has made huge advances in connecting its population to power, while also having "many of the elements that you'd expect to see" related to market development. 
Ebinger said the access community should tap India's experience and help transfer it to sub-Saharan Africa. "India could play a critical role in proving the viability of mini-grids in the ability to deliver access," she said. (For more on that topic, see this recent CNBC Africa interview).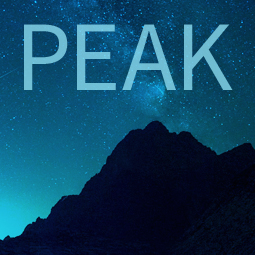 Platform for Energy Access Knowledge
Explore the best energy access data and thinking with PEAK, our powerful interactive information exchange platform.