New research from REEEP shines light on need for greater public support for private sector mini-grid developers, with 36.5 million people in Bihar and Uttar Pradesh states hanging in the balance
"Current plans to provide 'Power for All' in India via the country's utility or distribution companies (known as DISCOMs), through main-grid extension and utility-scale generation projects, are largely polluting, slow to build, and expensive. The central utility grid is 70% coal-powered, and the proportion of fossil fuels is still expected to be greater than 50% of the energy mix in 2040," the report said.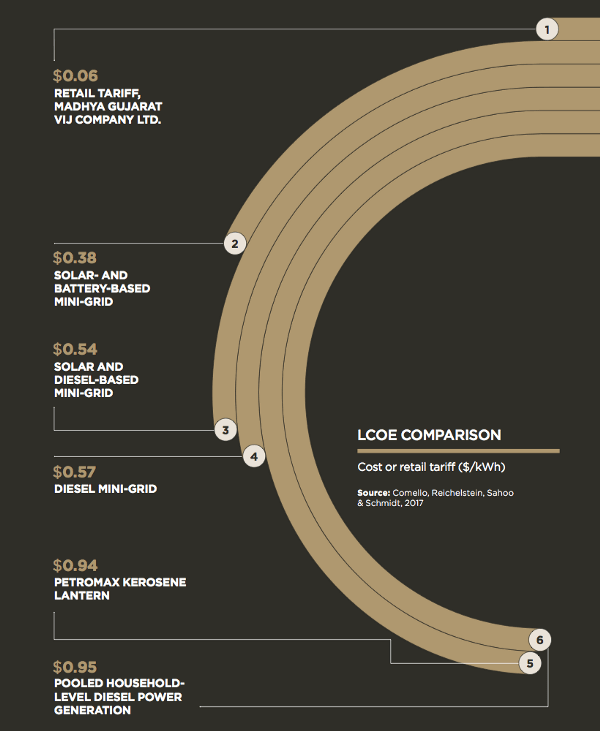 Based on REEEP calculations, mini-grids could serve 36.5 million people and mitigate greenhouse gas emissions of up to 122 million tonnes of CO2e between 2020 and 2035 if the 15,500 suitable villages in Bihar and Uttar Pradesh states are electrified using renewable energy grids rather than via the fossil fuel-dominated main grid. That equates to the emissions of 30 coal-fired power plants in one year, according to EPA data.
In order for such benefits to be delivered, however, distributed energy service companies (DESCOs) operating mini-grids must be included in long-term power infrastructure planning, including their eventual integration with the main grid in the majority of cases, the report says.
"The sector will require long-term cooperation between the public and private sectors in order to render DESCO-model mini-grid deployments viable at scale and attract sufficient amounts of domestic and international investment," the report said. "Such cooperation is sensible and to be expected."
It called on international development cooperation agencies, development financing institutions (DFIs) and multilateral development banks (MDBs) to increase support of climate-smart electricity access in India, including mini-grids. DFIs and MDBs could help develop a collaborative public-private approach via targeted investments in projects and financial instruments, including pilot projects on protocols for grid arrival and interactivity; innovative financial instruments to nationally standardize and securitize infrastructure-class distribution assets; targeted support for off-take and end-users; and insurance mechanisms to cover asset transfers, and improved feed-in tariffs and service fees to ensure long-term revenue security, depending on the model.
The report is based on a detailed sectoral analysis of the market conditions for renewable energy mini-grids, following dozens of interviews with actors including mini-grid operators, government officials, investors, donors and other industry experts. The work was supported by the Rockefeller Foundation under it's Smart Power for Rural Development (SPRD) program.