With access to affordable, long-term finance still a challenge in India for last-mile energy infrastructure, creative solutions are seeing the light of day, including crowdfunding
German debt crowdfunding platform bettervest started by backing domestic renewable energy projects, but since 2015 has also focused on expansion into Sub-Saharan Africa and now India. Its first two investments in India, €400,000 split between Mera Gao Power and Boond Engineering, are already in progress.
Mera Gao is using the money to construct 200 micro-grids (each with 240Wp capacity), which will service 4,000 housesholds and 24,000 people in Uttar Pradesh state with 7 hours of power per day. Boond plans to build 24 micro-grids that are 1kWp each in capacity, with the aim of reaching 5,760 people in northern India with 24/7 power.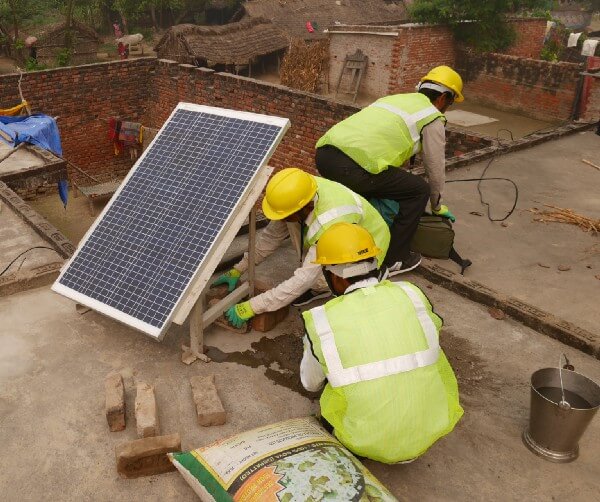 Fynn Hauschke of bettervest said that there is growing demand for crowdfunding from micro, small and medium enterprises (MSMEs) in the Indian energy access sector, but the regulatory environment for debt and equity crowdfunding (also called "crowdinvesting"), as practiced by bettervest, is still unclear within India. So far, there are no crowdfunding platforms in India that have a similar business model due to the lack of clear regulation. At the same time, bringing foreign capital into the country is also complex, constraining cross-border crowdfunding and limiting the potential of the large Indian diaspora.
Until those two challenges are sorted out, it will be difficult to fully take advantage of the high potential for crowdinvesting for rural energy access in India.
However, other forms of crowdfunding like reward- and donation-based crowdfunding are not prohibited in India. Based on interviews that bettervest has conducted with stakeholders in the sector, it estimates the market for this type of crowdfunding to be between $15 and 20 million. According to Ranganath Thota, founder of the Indian crowdfunding platform FuelADream.com, Indians donated about $6 billion in 2016, with over 99% of the funding happening offline, offering a massive opportunity for online platforms.
Even so, Bettervest is cautiously optimistic about greater opportunity.
"We don't have any big goals for India yet, because of the challenges," Hauschke told Power for All. "However, we have done it with Mera Gao, and are positive that it will work out with future projects, but bigger goals require greater research and analysis."
bettervest research shows that there are about 30 peer-to-peer lending or donation/reward-based platforms in India, with Milaap and RangDe also being involved in environmental projects. Especially interesting is the P2P-model of Purnea-based platform Lytyfy, that provides end-user finance to low and middle-income households in rural India for solar and clean energy products. In addition, Loans4SMEs, which uses a model that reassembles debt/equity crowdfunding, is also involved in renewable energy.